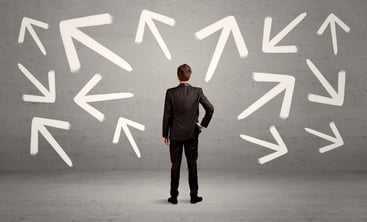 With all the craziness that 2020 has brought along with it, from COVID-19 to civil unrest, to wildfires and storms causing broad power outages, one way of counteracting the uncertainty of your company's future is to have an updated business valuation completed which not only focuses on historic performance but projected outcomes as well.
Working with you and your company's key personnel, the certified appraisers at Business Valuation Specialists will walk you through the process and provide insight as to the key information needed to analyze the value of your company with past, present and future scenarios considered.
You may want to consider selling in the current market, capitalize on buying a business which needs further examination, or reaching out to new investors and financial institutions who can provide the necessary capital to get you through these tumultuous times. Regardless of the reasons why, it is always a smart decision to obtain an independent valuation which will hold up to the scrutiny of the parties involved in the transaction.
The experienced, certified appraisers at Business Valuation Specialists are ready to discuss the next steps with you. We look forward to the opportunity to work with your business as you continue to wade through these difficult times.