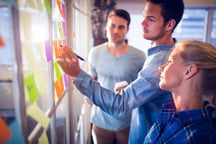 Over the lifecycle of a business, various events can create situations where it is important for a business owner to know what the true worth of their company is. The professionals at Business Valuation Specialists have the experience and expertise necessary to provide you with an objective, accurate appraisal you can rely on with confidence.
The Advantages of a Certified Business Valuation
Owners that have an accurate understanding of the value of their company are better able to plan and make decisions based upon current market realities. Because of this, business valuations are frequently requested not only by business owners, but by investors, potential buyers, and sellers. A business valuation conducted by a certified appraiser provides credible information which substantiates the real worth of a business.
The certified professionals at Business Valuation Specialists are experts in the field and have provided hundreds of valuations for companies of all sizes across a broad range of industries. Our valuations are well researched and reasoned, thoroughly documented and provide critical support for our clients. Our professionals know that every business is unique to its particular market, competitive environment, the experience of its management, economic influences and fiscal history.
We can provide independent business valuations for transactions involving:
Mergers & Acquisitions
Purchase or Sale of a Business-Buy/Sell Agreements
Buy-out or Buy-in of Ownership Interest
Bank Financing
Business Planning
Business Disputes, Settlements and Litigation
Ready to Determine the True Value of Your Business?