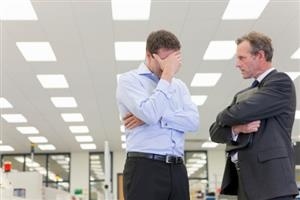 When you started your business, your partner was a vital part of making it a success. But what is the value of that partnership? It may be a question you haven't really considered in the past. But now that they're moving on to another company, another opportunity or to just take it easy, suddenly the cost of buying out a partner is a real concern. A business appraisal can help make the process go much more smoothly. Here's why:
Why is a business appraisal important when buying out a partner?
There are a few aspects you'll need to consider during the appraisal process. The first is whether there are any existing agreements that were made previously on what will happen when a partner leaves the business. If you already have a buy-sell agreement and valuation formula in place, you may be bound to that agreement, provided that it was laid out in a fair manner and agreed to by all parties. Having this type of agreement in place prior to a partner deciding to leave the business can drastically speed up the process while mitigating many disputes over valuation.
What if you don't have one in place? Then you'll need to agree on the value of the partner's share in the business. Unfortunately, when one partner has been more involved in the operation or profitability of the company, that can quickly become a contested operation. At that time, having a business valuation performed can make a huge difference in how quickly the process proceeds for all parties concerned. But why is a business valuation better than sorting it out on your own or with an accountant?
When you work with a certified business appraiser to determine your company's value and the value of the exiting partner's share of the business, the appraiser has no stock in the outcome. This level of independence means that they can calculate the overall value without any bias. The certification process means they know exactly how to calculate that value in a manner that will stand up to strong scrutiny, because the methodologies they apply have been tested in a wide range of situations and found to be fair and equitable.
Beyond that, when it comes to calculating what a partner's portion of the business value should be, it can be an onerous task. Because business appraisers spend their days calculating the value of not one, but many businesses, in a wide range of situations, there are none as well situated to deal with your partnership's concerns. They're able to look at reputation, business activity involvement and similar concerns, while still being able to discuss and defend how the figure was calculated in the first place.
By having a business valuation in place when buying out a partner, you don't need to worry about negotiating back and forth over the cost. You'll have a solid value determined by an independent party. But when you do go through this process, make sure you use a certified business appraiser, as they'll have appropriate methodologies to properly value your partner's share. A business valuation provided by a certified appraiser holds up well to strong scrutiny, especially in legal or financial circles if you need help with a difficult personality or coming up with the money to make it happen.