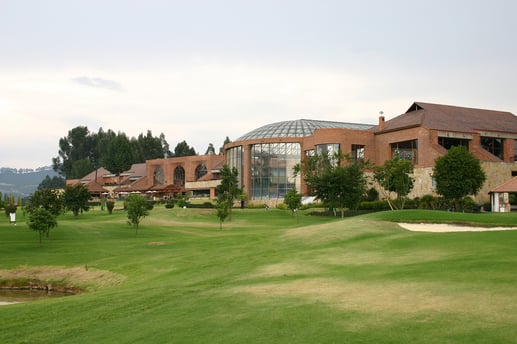 When you own or manage a private country club, your days are filled with dealing with greens, sorting out irons, facilitating space and services rentals and a range of other tasks. Private country club appraisal is quite possibly one of the furthest things from your mind, but having this type of valuation performed can provide you with a range of information that can be helpful in the management, sale or growth of your private club. Here's a quick look at how private country clubs are appraised and how their values can be impacted by a wide range of factors.
What's Involved in Private Country Club Appraisal?
A private country club has a range of different factors that are unique to that aspect of the entertainment and recreation industry. Rentals, training, green fees, membership fees: these are the lifeblood of your business, but what drives the value of this income? The real estate you own and occupy, the equipment you use in maintaining your facilities, the buildings: these assets are a vital part of your business, allowing you to keep it operating, but can fluctuate in value.
In addition to a number of services and assets that you have available for sale, there are other factors that can impact your business' value. If your private country club gains a poor or exceptional reputation, this can impact intangible assets of your business such as community goodwill. If you regularly host a range of charitable events, provide free greens access to the local high school's golf team or otherwise reach out to provide service to your community, your business benefits from those opportunities as members of the community do business with you because of your intangible assets.
Do you have exceptional individuals teaching or working in your pro shop? They help build the value of your business due to their reputation for excellence, which brings more people to your country club to learn from or be advised by them. What about the condition of your greens and the service by your staff for your customers? How popular are your rental facilities for weddings, reunions and business events? These aspects of your business also impact your company's value and can either improve or reduce that value.
When a country club is appraised, all of these aspects are taken into account, providing you with a more accurate value of your business. The appraisal specialist will look at a range of other factors, including comparing your club to others in the area. They will evaluate your income, expenses, seasonal and long-term changes in these factors. They'll see how your club compared to other clubs that have recently sold, making adjustments for income, transactions and similar financial aspects to the sale price to determine your business' value.
By taking advantage of the information that is provided in a private country club appraisal report, you can use that information to leverage for the benefit of your business. Whether you're considering selling, putting your club's assets against a business loan for further growth, filing for business losses during an unexpected closure with your insurance company or fighting a bad tax assessment, the information contained in an appraisal report prepared by an accredited business valuation specialist can be invaluable to your company.