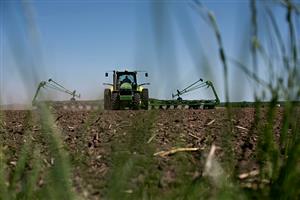 Imagine that the day has finally come to sell the family farm. Do you know how much your farm might be worth to young farmers looking to buy a working farm? If you set the value of your farm too high, no one will buy. If you set the value too low, you leave money on the table. Learn business valuation methods that work for farms to ensure you set a fair asking price when selling your farm.
What Method to Use for Valuating a Farm?
There are many ways that you can take the value of a farm prior to a sale. Here are a few methods that are commonly used when evaluating farm values:
Net worth - Many farmers are used to taking the net worth of their farm every year. Yet a net worth gain only measures an influx of cash, and does not account for the value of the land. Net worth can be used to demonstrate the farm's return on equity, and show how productive the farm is compared to others like it. However, net worth alone is not very useful when taking the valuation of a company prior to a sale.
Discounted earnings method - Another method that's commonly used for farm valuations is the discounted earnings method. In this method, an appraiser will calculate the value of expected future earnings in today's dollar. This method is often used with businesses that, like farms, may have inconsistent earnings from year to year. If your farm has a lot of anticipated cash flow, it could be seen as a hot commodity on the market.
Market value - It may be useful to directly compare your farm to that of others near you for sale, by taking a market approach to company valuation. In a market value approach, you might find several farms that offer the same products, are roughly the same size, and are in comparable locations.
Asset approach - In some cases, it might make sense to use an asset based approach to tally the total value of assets on the farm. Farms tend to have a lot of expensive machinery and heavy equipment, such as tractors or combines. Anyone who buys the farm assumes possession of these valuable assets, so it makes sense to include their monetary value in the farm's worth. It can make sense to value your assets if you want to see them separately from the farm; say, at a machinery auction. An equipment appraisal may also be suggested.
Since the valuation you set for your farm has an immediate impact on how much you stand to reap in a sale, it's in your best interest to have the farm professionally appraised. You may want to do this a few years before you plan to sell the farm, so that you have time before the sale to make improvements that increase the farm's value.
An appraiser who has experience with the farming industry can examine your farm, determine the appropriate method or combination of methods to use, and complete the appraisal for you. Then all you need to do is advertise the farm for sale.