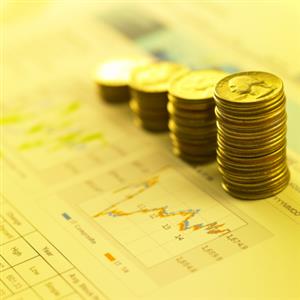 When you're selling a business, you've got a lot of different things to worry about. Is everything operating at its best so that you can get a good price? Are there any areas you need to work on? Is your asking price fair, too high or too low? Will you be able to sell your company as it is and see enough profit to set you up for your future plans? When it all comes down to it, your asking price can make a big difference between a successful sale that sees you into your future opportunities and a failure that sits on the market too long or sells for too low a price. Fortunately, the valuation of a company isn't something you need to worry about in the process. Here's why a business appraisal can help ensure you're asking the right price when you sell your company.
How a Business Appraisal Helps You Fine Tune Your Asking Price When Selling a Business
As you're going through the process of getting your business ready to sell, do you know what aspects of your business are in good shape and which ones will require work before it's acceptable to a prospective purchaser? What will need to go into your asking price to ensure you're getting what your company is worth? These questions are fairly common when a business owner is preparing to sell, and they are often best answered by a professional business appraisal specialist.
A business appraiser will look at a number of areas in your business. Part of that includes the financial paperwork for your company, including financial statements, tax returns and similar information. They may make adjustments to the report to convey more accurate information to the potential purchaser, such as removing significant income or expenses that can cause inaccurate spikes in the financial statements.
Another area that will be explored is the industry. The appraisal specialist will look at similar companies, in terms of discretionary earnings, company transactions, gross revenue or public companies of a similar nature. They'll then adjust the value of those companies based on the differences between the two to help determine your company's value in the marketplace. This allows for adjustment when a market is very new or experiencing strong growth that you want to capitalize on.
By getting a business appraisal before selling a business, you can quickly learn exactly what needs work in your business and can be certain that you're getting at least what it's worth. But don't settle for just any business appraisals company. You'll want one that has experience in your industry and can provide a business valuations specialist who is certified and can provide you with a valuation report based on standardized methodologies.