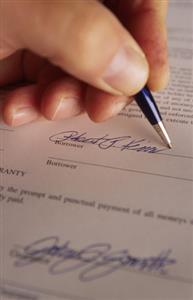 If there's anything that's certain in business, it's that dealing with the government is probably going to take longer and be more complicated than you'd like. But there are also a variety of agencies that help the little guy out, including the Small Business Administration (SBA). One of the most popular programs the SBA offers is its SBA loan guarantee program. Rather than being a direct loan, it provides a guarantee that the loan will be paid back to the lender if the business fails. But for some of the loan programs, the SBA requires a business valuation performed. Here's why.
How can a business valuation help secure an SBA loan guarantee?
A business valuation performed by a certified business valuations specialist ensures that the valuation has been performed to a certain standard and using accepted methodologies. This means that it's an accurate picture of your company's financial state and shows the SBA that the loan they're guaranteeing is being put into a company with solid assets and a good chance of paying back the loan.
Many business owners make the mistake of basing their company's worth on their tax accounting records. Though these documents are accurate for their purposes, they don't always reflect the accuracy that business appraisals offer. As an example, if a piece of equipment is purchased in a tax year, it's often depreciated over a particular period of time set by the government's depreciation table. Does that mean that the equipment has no value once it's been fully depreciated? No. If you base your application on those records it may reflect a much lower level of assets than actually exists in the company.
Having a company appraisal performed also ensures that you know what kind of condition your company is in. There won't be any nasty surprises when you go to pay back the loan and realize there's a serious issue in your cash flow situation, industry outlook, expected income or similar concerns. You'll know where your company is strong and where it needs some improvement. A business appraisal gives you a solid look at how your company is performing well and where you need to invest some time and effort.
In what circumstances are business valuations needed for a loan guarantee? For most cases when special use property is not involved, the SBA guidelines allow a lender to perform their own company valuation if the amount being financed minus the appraised value of real estate and/or equipment being financed is $250,000 or less but requires an independent certified company valuation if the loan is for over that amount. Also, close relationships between buyers and sellers trigger the need for a valuation. But you may want to have a business valuation performed independently if you feel the bank doesn't have a solid grasp of your business or industry, as the appraisal process is collaborative to a certain extent, allowing you to request a re-evaluation of some aspects of the valuation.
By having a business appraisal performed on your company, you're doing more than just ticking off a box on a checklist, you're finding out valuable information about the health of your company's financial situation. The valuation of a company can help you determine where your company is strong and where it needs work. If you need to have a company valuation performed, either for an SBA loan guarantee or for your own purposes, our certified business valuation specialists are ready to help.