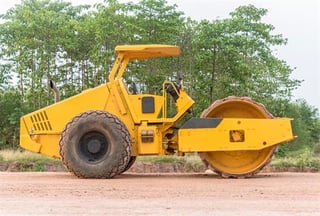 Though construction can often be a boom or bust business, the current outlook for construction nationally and internationally is looking very promising. Are you ready to take advantage of this growth by growing your company? Valuing a construction company is often a task left for selling a business or merging with another company, but by using a valuation report as a tool for business improvement and growth, you can see phenomenal opportunities during this next upturn. Here's a look at some statistics around the world and how a business valuation helps you take advantage of the next boom cycle.
Industry Growth: How valuing a construction company helps you compete
Recent projections by Markets and Markets is predicting a 7% compounded rate of growth per year until 2021 in the international construction industry. That's a change from $121 billion in 2015 to an astounding $180 billion by 2021. Why this big change? Governments are shaking off the dust of the recession and investing in infrastructure again. Developing countries are building as the standard of living rises. Businesses are investing in future growth as they see rapid changes in the market.
But where is your construction company during this boom cycle? When you get a business valuation, you're doing more than just determining your company's sale price or buyout value. A business valuation report starts by looking at your company overall. Do you have a good cash flow, or do you have longer than average accounts receivables or bad debt? Is your equipment in good condition or will it need replacing soon? Are you a leader in your sector of construction for your region or is your business just one of a dozen mom and pop operations in the area? By knowing where you stand, you can figure out where you need to make changes to improve your business overall.
Where does your competition stand? A good business appraiser will take into account goodwill in your community and the value of a solid reputation. Are you the go-to commercial electrical contractor in your area or are you known for rock bottom prices that aren't paying your bills? Knowing where your business stands in the community makes a big difference in how it will perform during both boom and bust cycles.
Let's not forget the market. With the market as strong as it is, how will you best benefit from this cycle? A business appraiser will consider the value of your company based on upcoming projections, which means what your company was worth during the worst of the recession may be much lower than it is worth going into a boom cycle. Wouldn't you like to take that extra value and equity and be able to roll it into growth for your company?
As you can see, there's a lot of opportunity beginning to open up in construction, but only if you're in the right position to take advantage of it. Valuing a construction company provides you with the details you need to make wise decisions for your business and ensure that you won't be taking unnecessary risks during this boom cycle.