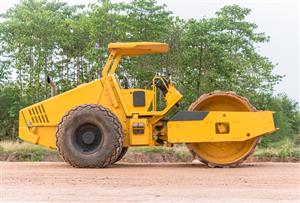 Whether you want to buy or sell a construction company, you need to know how much the company is truly worth. There are many methods for doing business appraisals, and not all are right for taking the value of a construction firm. Learn which methods to use and which to avoid when figuring out, "how much is a construction company worth?"
Market-Based Approaches to Construction Business Valuations
For an active construction company, a market approach is useful to demonstrate the construction firm's fair market value and position vis-a-vis competitors. An appraiser might use the "Guideline Company Transactions Method," reviewing sales transaction data for other construction firms in similar locations. By comparing the value of these companies on the market, an appraiser can estimate how much the construction company could command in a sale.
If the construction company is small -- say, a family-owned firm with fewer than 10 employees -- the Multiple of Discretionary Earnings Method is a good choice. When taking the valuation of a company using this method, an appraiser will adjust the company's earnings, then divide the value of transactions by the discretionary earnings. By taking the multiple of the resulting number, a fair market value can be determined.
An income perspective can be useful to value construction companies of all sizes, and is particularly effective for construction firms that operate from lines of credit, as many general contractors do. With the Discounted Cash Flow method, an appraiser can gauge future revenue five years down the road, then discount this to determine the present value and approximate a fair sale price.
Capitalization using EBITDA (which stands for earnings before interest, taxes, depreciation, and amortization) can take a single point-in-time value for the company using its cash flow. This method can work for construction companies, but will be most accurate for those construction firms that have a steady cash flow and have demonstrated consistent, steady growth.
Approaches to Avoid When Taking the Value of a Construction Company
While construction firms do tend to have a lot of expensive equipment that is valuable, an asset-based approach to the valuation of a company does not factor intangibles. The firm is only as good as its staff members, contacts, and customer base. If a company is sold, will the existing customers and employers be loyal to the new owner? Since hiring and training new employers, or recruiting new customers, would represent a significant challenge to the business value as represented by asset ownership, this method is not a good choice for construction companies.
Especially for construction companies, the intangible, human values for employee skill and employer reputation affect business worth. A reputable business appraiser should be able to select a business valuation method that factors in these intangible assets to reflect the real value of the construction company.
Business appraisers often take a few valuations using different methods, then compare the values they determine to arrive at a fair value of the company that reflects its tangible and intangible assets, liabilities, income, and position in the market. Any appraiser taking the valuation of a company should be able to clearly explain which methods they used, why they used them, and what the data means, then answer any questions you have have before you proceed with the purchase or sale of a construction company.