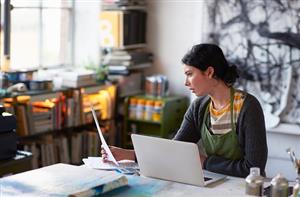 You may know that getting the value of a business is important before you sell the business. But did you know that taking a step back and getting the value of the business taken while you are still formulating your exit strategy can help you earn more when you go to sell? Learn why we recommend having a company valuation done in advance of a business sale.
How a Business Appraisal Can Help in a Sale
During an appraisal, the business appraiser will typically review the cash flow of your business along with the market value for businesses like yours. It can be very helpful to see how you "stack up" to your biggest competitors and learn what a typical buyer might be willing to pay for your small business. This information can also help you make the right moves before you officially announce the sale.
When you know the value of your business vis a vis competitors, as well as your cash flows, you can look at things from a buyer's perspective. Those improvements you have been putting off making while you work on your exit strategy? If you make them before you go to sell the business, and they increase your market position relative to competitors, suddenly they may seem like a bigger priority.
If the appraiser's valuation suggests that market demand in your niche will fluctuate, it may make sense to postpone your exit or to speed it up and sell while the market demand is high. For example, software as a service is a hot niche right now. If you want to sell a software as a service company, now would be a good time.
If your niche were low in demand right now, you could certainly plan to sell the business but might not be able to earn what you anticipated when you originally dreamt of selling. Knowing that demand is lower than hoped for, you could then determine whether business improvements could help you raise the company valuation or whether you would spend more on making business improvements than you could earn back in a sale.
An appraiser will bring outside perspective and nuance to the business valuations process that you, as the owner, are simply unable to have. The valuation you receive in the appraisal process can help you better evaluate unexpected things that tend to arise during the sales process.
If you are willing to continue working for a few years and you can take actionable steps to improve your business cash flow and reduce liabilities, using the appraisal report as a guide, you can increase the business cash flow and your chance of a profitable sale.
When it comes to small business appraisals, it is vital that you select a business valuation firm that is familar with your industry, employs accredited business appraisal professionals, and is trustworthy. After all, when you are basing business improvements on the recommendations of the appraisal, you need to feel trust and confidence that you are doing the right thing.
If you are working on your exit strategy and would like a business valuation to prepare you for the process of selling your small business, Business Valuation Specialists is here to help. Contact us to learn more about small business appraisals or to find out the value of your company.