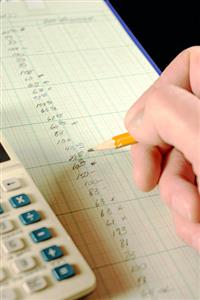 When you're working hard keeping your company going on a daily basis, figuring out how to value a small business often falls to the back burner in the chaos of normal operations. But if you don't include business appraisals as part of your regular financial checkup, you may be missing out on valuable insights that can help you expand or improve your business. Here are some details on how business valuations help you make excellent decisions and improve your overall financial outlook.
How to Value a Small Business to Improve Your Financial Outlook
Let's start with the basics. What exactly is a business appraisal? In the most simple terms, a business appraisal looks at your entire business to determine its value. But in practice, it is actually significantly more complex. It's not just a fast look at last year's tax paperwork and a balance sheet. Here are some of the aspects that are taken into consideration during a business valuation:
What condition is the market in? If the market is undergoing a period of growth, your business value may have increased without having to do anything to make it happen. Similarly, if it's in a downturn, you may be losing value without realizing it.
Has your business developed goodwill? Many businesses don't take that value into account when trying to determine what their business is worth.
What other aspects can impact your business' value? If you are located in a prime business area, have a reputation for excellence, have a unique approach to dynamic innovation in your industry or otherwise have extenuating circumstances, your business may not be valued properly without an expert business valuations specialist.
But what else can you learn from a business valuation? You can find out where your business is strong and where it is weak, allowing you to take advantage of your strengths while improving weak areas that could be a liability down the road. You can discover innovative new approaches that businesses in your industry are undertaking to ensure you remain competitive.
What stage is your business in? Are you still building it and need to know what your assets and equity are worth to grow your business? Are you considering a merger or acquisition of an outside business and need to know where both businesses stand to negotiate a fair offer? Are you getting ready to retire and need to know how to strengthen your business' value on the market to carry you through your golden years? A business appraisal helps you position yourself for a better financial future.
Now that you know a little more about how to value a small business, you can get a better feel to where your business is and where it needs to be improved.