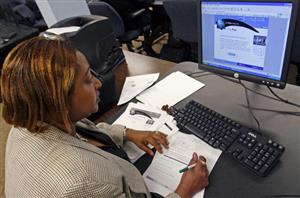 When you're deciding how to value your company, there are so many considerations to take into account to ensure your business valuation gives you the most accurate picture of your business' overall health. Should you use income-based appraisal? Or does a gross revenue multiple method make more sense? What purpose will your business valuations serve? Let's take a look at considerations when you're looking at valuation of a company.
How to value a company
Firstly, what's involved when you're figuring out how to value your company? Business appraisal is a complicated topic, one that many professionals spend their entire life learning about and applying to best suit their client's needs. The first step is to determine what your purpose is for business appraisals. Are you getting ready to sell or merge your company? Are you closing your doors for an asset liquidation? Perhaps you need to know where your company stands in the market compared to similar businesses and it won't work with the standard models. Any of these are common reasons for having a business valuation completed.
Why? Because knowing exactly what your company is worth helps you determine how to make business decisions for the future.
Which approach you should use
There are essentially three major valuation approaches to how to value your company. Let's take a look at each one, which methods are used and for which applications they work best.
Asset-Based Approach: Book Value provides a fast answer, but it's not really accurate to your company's big picture since it is more of an "accounting number". Adjusting to fair market value of the assets is a good approach.
Income Approach: An income approach looks at what the business is projected to make in the future. There are two basic income approaches, Capitalization of Earnings used for steady, regular income and Discounted Earnings, also referred to as Discounted Cash Flow, which works with irregular income streams.
Market Approach: The market approach observes what the market will bear and makes an assessment based on the sale price of similar companies which is then adjusted to account for the differences between the companies. These methods amy include Guideline Public Company, Guideline Company Transactions, or Multiple of Discretionary Earnings and Gross Revenue Multiple.
Why it's important to have a valuation specialist do the job
Though some business owners try to provide their own business valuation, they often find out later that the appraisal is not considered acceptable for financing, insurance or legal purposes. A valuation specialist only provides business appraisals, so they know the best approach and methodology to meet your business' needs.