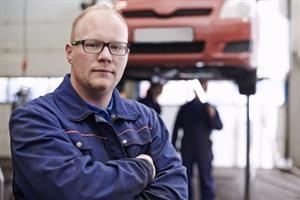 When your industry is going through changes, how do you keep your business competitive? Though valuing a service company is something often reserved for the sale or closing of a business, it can actually provide you with valuable insights into your business. These insights allow you to make changes to your business to grow its value and remain competitive in the industry. Here's more information on how a business valuation helps in this process.
How valuing a service company helps you stay competitive
Service companies often go through a number of shifts as new technology and customer demands change the overall landscape of your industry. How do you remain competitive as these changes take place? One way is by having your business appraised to see where it is strong and where it is weak, not only within your business itself but also with its position in the market.
As the market changes, business valuation specialists spend a great deal of time following these changes, seeing which changes are successful for the businesses and industries involved and which ones cause problems or unnecessary risk for the businesses involved. When a business valuation is performed, the appraiser can determine where your business is with these changes. They can help you determine which changes will benefit your business and which ones should be passed on.
But what is a business valuation specialist looking at in your business? They'll take a good look at your financial and operational history as well as consider the future.
By being aware of where your business is at today, you can then create a plan of action to improve areas where your company is weak and to take advantage of areas where they are strong to create real growth within your business. Regular business valuations allows your company to more easily see shifts in the industry and successfully navigate the changes as they occur.
When you go through the process of valuing a service company, you can quickly determine what you need to change to make your business more competitive and create dynamic growth.