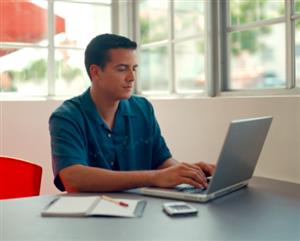 When your business is focused on providing services your customers need, it can be very difficult to determine what your service company is worth. Part of the confusion surrounding this issue is the value of goodwill and reputation in the market place. When a company's strongest asset is the level of professionalism and technical expertise that is provided, the valuation of a company is strongly rooted in the customer experience and satisfaction in a job well done. But how do you place a dollar figure on a reputation? Here's some of what's involved in business valuations for service companies:
What's the Value of Your Service Company?
When a service company is valued, it has a number of differences than other businesses. Instead of manufacturing products, they provide a service, bringing technical excellence where it's needed most. When a company does that well, they begin to build a reputation for good work and demand for their services grows as customers pass on the company's information to other people. Eventually, the company's name becomes synonymous with good service and fair practices. At that time, the business has begun to grow what is known in valuation circles as goodwill.
As an example, let's look at the business Roto Rooter. Even without knowing much about the business' specific strengths and weaknesses, you probably know that Roto Rooter is a plumbing company and that they can take care of a number of different plumbing issues in your home or business. Because that company has grown and spread so strongly, it had grown its reputation and goodwill to the point that the name provides as much confidence in the quality of the work as the individual plumber who is actually performing it. When that name is used, it's expected that a quality service repair will follow.
But how is that turned into a dollar figure when the valuation of a company is being determined? When goodwill is involved, the company becomes more than simply the sum of its parts or the projection of its income. But it's not just the reputation. It also includes the company's reputation, its branding and brand recognition, the managerial expertise in the business, its past innovations, the trade secrets it has developed, its training processes and the clients and suppliers that are loyal to that company and everything it has developed.
To determine the final value of a business, a qualified appraiser must add the value of the company's assets and equity and then determine how much of the business' value exceeds that figure. The amount that is in excess of the asset and equity is typically considered to be the company's goodwill.
Business appraisals of a service company must take into account the reputation and goodwill of the community and its impact on the business' ability to grow. If you're considering changing direction, selling or passing your business to the next generation, do you know what impact that may have on your business' profitability? By working with a certified business valuation specialist, you can ensure that whatever change you're making can be accomplished with minimal turmoil in the community.