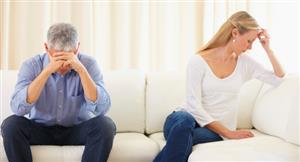 When you are considering a "divorce" from a partner, it can be very messy trying to figure out an equitable solution to dealing with your business, especially in community property states. Both sides want to benefit from the deal, and it can be hard to find a solution that everyone can live with, especially when one or both of the spouses want to continue working in the business and the parties are not willing to work amicably towards an agreement. But a divorce business valuation can provide a quality valuation of a company that uses standard practices by a qualified, impartial appraiser to determine a fair value and a fair deal for all concerned. Here's how getting a company valuation works in a divorce works and the specifics of which valuation methods are used in this situation.
Using a Business Valuation to Get a Fair Deal in a Partnership Divorce
It's important that you get your valuation of a company through a qualified, certified business valuation appraiser. Because a professional appraiser has gone through the training and nows the appropriate standards to use in your situation, doing so will help you avoid spending money on an appraisal from an untrained person that may not hold up.

One method often used in business valuation is the market approach when looking at comparable businesses. By taking into account different business attributes and investment risks, it's possible to develop a comprehensive valuation that is fair and equitable to all sides in the business.

Though it's common in non-adversarial situations to use a comparable transaction method under the market approach, the most common data source only go back a single year, but doesn't address prior years. Because a seller in non-adversarial situations is often actively trying to paint a good picture of the business income to get the most out of the sale, this approach doesn't work well in a partnership divorce business valuation.

When a qualified business valuation appraiser is used, it's easier to find an equitable solution to the problem. This is especially important in situations where there are allegations that one party has not been running the business honestly. Because a qualified valuation specialist can study the figures that play into the business' final valuation, it's easier to locate potential problems or mis-reported figures.
Though partnership divorces are, by nature, painful and emotional, coming to a fair and equitable valuation for your business doesn't have to be.