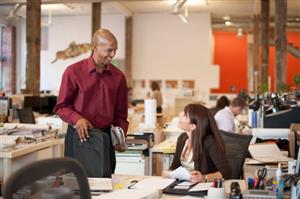 While mergers are announced with much fanfare, many of these deals fail to live up to their hype. If your business is considering a merger, how can you avoid becoming one of the many merged businesses that do not deliver added value? A simple solution to increase transparency and align the deal for financial success is to seek business valuation services before the merger. Learn how a company valuation can help in this situation.
Why Seek Company Valuation Services Before a Merger?
A merger can be confusing for all parties. In the uncertain aftermath, decisions may be made hastily that have lasting impact on the success or failure of the merger.
By seeking a business appraisal in advance, all parties can ensure that the business value is cataloged by an independent third party with industry expertise. A dedicated business appraiser can review the financial documents, assets, liabilities, and full health of the business, and then advise on business strengths. This information helps key stakeholders make more informed decisions on how to proceed after the merger.
Getting an independent valuation of a company also helps all parties negotiate the financial terms of the deal. A business appraiser will compare the business to companies that are similar in size and nature. Appraisals can also be completed taking into account some assumed synergies with the other company.
The Dangers of Mergers Without Business Valuations
Without an appraisal, companies might disagree on key terms of the deal or fail to take action that is in line with the best interests of the merged business. Worse, companies could come to regret terms, creating a partnership mired in bitterness.
There are so many key details to be ironed out during a merger that the day to day running of the business can fall low on the discussion list. Unfortunately, these very processes are the key to getting the business running after a merger and retaining high value customers. Delays here could cause top talent to migrate elsewhere or nervous customers to choose another service provider.
By uncovering valuable information that can guide negotiations, company valuation services can streamline merger and acquisition talks. When leadership can settle the financial terms of the merger more quickly, they can then move on to discuss other key variables - and plan for success after the merger.
When it comes to anything as complicated as a merger, it is vital to have key information ahead of time. Since a company valuation appraiser is independent, unbiased, and thoroughly knowledgeable about the unique business industry, he or she is best qualified to uncover and present this important information.