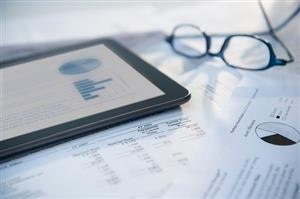 As a business appraiser, Business Valuation Specialists knows how hard you have worked to build your business. So, when it comes time to sell, you want to make sure you receive a fair value for your buildings and equipment, inventory, patents and industry goodwill. Our team of professional appraisers can provide an accurate business valuation for needs such as sale of a business, estate planning, mergers and acquisitions, buy/sell agreements, and purchase or sale of an ownership interest. In all of these cases, you need to be able to establish a realistic company valuation that will accurately reflect the time and effort you have invested. It also needs to demonstrate to potential purchasers the gain they may expect to receive for their investment.
In general, there are three approaches that we utilize as a certified business appraiser in order to assess the value of a business - asset, income, and market - although certain cases may call for a combination of these assessment techniques. There are also several methods of appraisal which fall under each of the approaches, and are used as appropriate in different client situations. These approaches might be implemented as follows:
Asset Approach: Prospective buyers would certainly not want to pay more for any business assets than it would reasonably cost them to duplicate on their own. The business appraisal needs to take into consideration the age and condition of any tangible assets, such as machinery and equipment. On the other hand, intangible assets such as a trademark, patent, or special manufacturing process may provide an added sales inducement. For example, if you are selling a manufacturing company that produces widgets, prospective buyers may be more interested in the patented process you own than the actual equipment itself.
Income Approach: This business valuation method is used to try to place a current value on the potential benefits and income that a business might produce in the future. While a small up-and-coming business might not have a great deal of assets, it might have a product or innovation with the capability of producing a substantial amount of income over time. Depending on the strength and consistency of the company's cash flow, our business appraiser might choose to capitalize or discount potential earnings. For example, if you own a small distribution company and want to grow your business with a cash injection, potential investors want to be assured that they will be able to recoup their investment and realize a substantial gain on it as well.
Market Approach: When using this method in the valuation of a company, we typically look at other similar businesses in the industry for comparison purposes. If your business can be reasonably compared to another in your industry that has sold for a particular amount, we can use that as a justification for a certain value from an investment standpoint. This valuation approach might be appropriate for estate or succession planning.
Using these approaches, our business appraiser can set a realistic sales price for your company - one that will reflect the value of the hard work you have put into your business, while still presenting an attractive offer to potential investors. Business Valuation Specialists is a nationwide provider of business valuations for privately-held companies under $20M in revenue. We bring real-world knowledge and in-depth experience from the trenches to our business appraisal services.