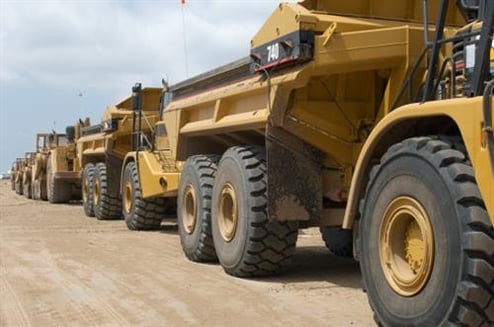 The building industry is both one of the world's oldest as well as one of the world's toughest to succeed in. Changes in the weather, job site conditions that couldn't have been expected prior to starting and customers who either flake out on the bill or change their mind one a project is substantially complete are among some of the regular issues faced by contracting companies. But what if you could use insider information about your business to make it stronger and more agile to changing market conditions? A construction contracting appraisal may be exactly what you're looking for.
Why Construction Contracting Appraisal is Vital to Your Business' Growth
Let's take a minute and talk about Ned. Ned's got a construction company that he runs with his brother, which they inherited from their dad. The business is four generations old and is well-known in the area. Ned's family has helped out with Habitat for Humanity from the start and regularly provides donations for a wide range of community organizations. Ned and his brother know that their business can grow, but are worried about risking the business in the process, like when great-granddad almost lost his decade-old business back in the Great Depression.
They've decided to have an appraisal performed on the company to determine what it's worth. They know that taking out a loan to grow the business can be risky, and they want to minimize that risk by knowing what the company and its assets are worth before they determine what direction to go from there. They make sure to work with an accredited appraiser, because they know that working with someone who has their own business in mind may not provide the most accurate details.
After the appraisal is performed, they get together for a weekend at granddad's old hunting cabin to go over the report and strategize. They discover that the business has a huge amount of intangible assets in the form of a reputation for excellence and goodwill in the community, which boosts their company's value much more than they had expected. They also discover that their older tools and equipment, though serviceable enough, may be holding them back on the job site compared to newer machinery that would help them get the job done faster and more efficiently, much like some of their competitors. Though their brand is well-known throughout the region, it could use some work to take advantage of that awareness on the internet.
Once they've gone over the report, they decide to focus on building their brand by hiring a marketing company to build and manage a website and social media pages for the company and update their equipment. Because the heavy construction equipment is a tangible asset, it allows them to use it as collateral to secure the loan they're going to take out.
By having a construction contracting appraisal performed on your construction business, you'll be able to gain strong insights into your company's strengths and weaknesses, making it much easier to move forward with smart changes to build your business. But when you're having an appraisal performed, make sure that you're working with an accredited business valuation specialist. The accreditation process ensures that your appraiser has solid experience, knowledge and education to be able to accurately estimate the value of your business.