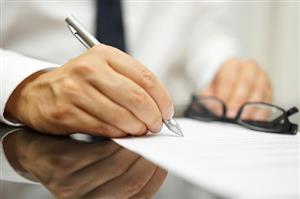 When you're selling a business to a third party, the topic of business valuations may arise. But why is a business appraisal important when you're selling your company, and what difference will it make at the end of the day? As it turns out, the valuation of a company is one of the key documents that several parts of the process revolve around. Here's why:
Why a Valuation is Important When Selling a Business to a Third Party
When you're selling a business to someone you don't know, you want to make sure you can get everything you have coming out of the business into which you've put so much of yourself. A quality business valuation is the first step to ensuring that happens. By having a company appraisal performed, you can see any areas where your business needs improvement, whether it's getting a few pieces of machinery repaired or improving your facilities to make them more welcoming to customers. At the same time, you'll learn where your business is already strong so that you don't have to put further effort into areas that are already in excellent shape. Once you've made the changes and improvements, your business should have increased in value, allowing you to see more benefit from your actions.
The next step is to list your business for sale and entertain offers. If you're like many business owners, you know that your business should be worth more than the assets on the balance sheet, but probably don't know what that figure actually works out to be. By having a business appraisal in hand, you have a much better idea of what that figure should be, and so you can consider offers that are reasonable while dismissing those which are not. You can also decide between appraisal methods, whether you want to ask a price that is in line with similar businesses in your market or if you feel you have a unique position that should be accounted for and request that the appraisal reflect future income from your current business.
But don't feel that you need to snap up the first offer that comes along that is within your acceptable price range. If there is still a significant difference between the offer and the appraised value of your company, having a company appraisal helps you at the negotiating table. Because a company appraisal is based on a standardized methodology, it represents the very best of appraisal practices and procedures, even holding weight in legal, insurance and financial circles. If you want the other party to come up in price, providing them with a copy of a certified business appraisal report may make them aware of facts and circumstances about your business they may have previously been in ignorance of. This then gives them a chance to either change their initial offer or meet a counteroffer you've proposed to them during negotiations.
Business appraisals are vital to your success when selling a business to a third party. If you're getting ready to sell your business and haven't contacted a business valuation firm, please feel free to contact us today. Our qualified business appraisal specialists are ready to help you get the maximum benefit from your business sale.