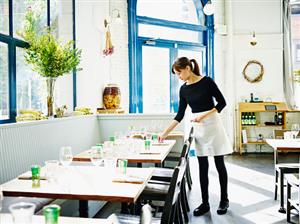 If you're running a food service business, have you ever considered the true value of your company? If you haven't, that's okay - it's pretty common for companies to ignore the value of a business appraisal until it's time to sell or another serious event in the business' lifecycle. However, valuation can provide you with a range of tools to help improve your business. But what's involved in the process of gaining an accurate picture of your company's value? Here's a quick overview to help get you started with a better understanding of the process.
What's Involved in the Process of Valuing a Food Services Business?
To start, when you contact a food service valuation specialist, you'll be asked a number of different questions about your company and will provide some information about your company's finances and market position. This information gives the appraiser a good grasp of where your company's position is in the market, its place among your competitors and an overview of its financial state. This allows them to make comparisons across the industry and see where your company falls.
Once that's done, they'll take a solid look at the financial data you've provided. They'll notice things that you may not have noticed, such as that part of your huge profits one year came from a specific contract you'd won or the huge expense from buying new equipment to expand your business, and that it may be impacting future growth or income calculations. A certified business valuation specialist has the knowledge and experience to account for these unusual situations and can make adjustments to your books to balance these unique numbers to provide a better view of your overall business value, both now and in the future.
They'll also take a solid look at all of your assets. For example, it's fairly common to depreciate the value of a piece of equipment to zero on the books, even though that equipment will be producing value for your company and actually has value of its own for many years to come. For example, if you purchased an oven for your bakery business ten years ago and depreciated it on a five-year schedule, it will show a value of zero in your books, even though it's still being used to produce goods and could be sold for some amount to someone who is starting their own business for a few hundred or thousand dollars.
The appraiser will also look at your place in the market and how you compare to other companies. Just because a similar company sold for a particular figure a few years back doesn't mean that's what your company is worth! The appraiser will take a solid look at all the similarities and differences to determine what the difference in value is between them.
By understanding what happens when a food service business is appraised, you can gain a better appreciation for the insights that the process provides for your company. However, the depth of insight you're looking for can only be found when you're working with a certified business valuation specialist. If you're not sure whether the professional you're working with is certified, take a few minutes to ask about their qualifications and experience. If they're not certified, they're not using calculations and methodologies that have a strong, tested background.