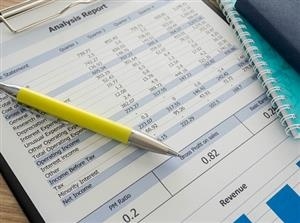 Every day, businesses are appraised to determine their value for a wide range of purposes. However, valuing a printing company can be a very different situation, because they have a number of aspects that are different from other businesses. These factors can make a huge difference in the final value that is determined in your company. But what are these factors and how do they impact your company's overall value? Here's a quick look at the overall process and what factors are different.
What's Different When Valuing a Printing Company?
No two printing businesses are the same. For that reason, it's important that all of the aspects of your business be carefully considered by the business valuation specialist before they can calculate the value of your company. This process takes a certain amount of time while every factor is considered, including market share, annual income trends, innovations within the company, community goodwill and much more.
Smaller printing companies with a solid, defensible niche may see a higher level of profitability due to that level of specialization. This is quite often reflected in an overall higher value, but other factors will come into play when the total value of the business is calculated by the valuation specialist.
What's the size of your printing business? Generally speaking, larger commercial printers tend to have a much higher calculated value because they take on larger jobs, have a lower overhead cost, are able to procure supplies and equipment at lower costs and have a larger production turnaround on an annual basis.
Printing companies tend to hold a higher value because they have a higher amount of profitability over time. Printing companies with profitability between 10-15% tend to be valued at higher rates because this level of profitability is considered desirable by prospective business owners, making them more likely to spend more to acquire a printing business than similar service companies.
What is your printing company's industry segment? At current, lithographic printing companies make up the largest segment of the market and still have good growth prospects. However, that doesn't mean you should turn your back on digital printing, a segment of the industry that is seeing strong growth as more and more businesses push towards digitization and more flexible operations.
Because of the strong need for printing services, printing companies have a low customer concentration. This means that you probably have a large number of smaller clients, rather than a few large clients. This particular makeup, specifically focusing on having no more than 10% of your total revenue tied up in your top five customers, helps to maximize your overall business value. If one or two clients have a rough year, the others take up the slack.
As you can see, there are a wide range of differences when valuing a printing company that must be taken into account when trying to determine that business' value. When you work with an appraiser to determine your printing company's value, you need to make sure that the appraiser knows their business. Working with a certified business valuation specialist ensures that the appraiser has the experience, expertise and knowledge to get the job done correctly the first time, using practical calculations that have been developed through practical methodologies and tested in a wide range of situations.