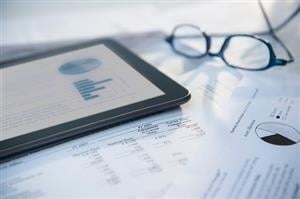 When you're considering having business appraisals performed on your business, did you consider what kind of training they go through to become certified? A certified business appraiser has gone through a long process of gaining experience in the field, studying valuation practices and standards and taking classes on ethics and appraising particular facets of an industry. Because of these experiences and processes, they can provide extremely accurate assessments of your company's value. Here is some insight into the training practices and certification of business appraisal specialists.
Typical Qualifications, Training and Certification Process
Most programs that provide certification and accreditation for business valuation require a bachelor's degree or other experience. Membership in the organization chosen for certification is typically a requirement, often requiring reference letters or similar documentation prior to acceptance into the organization. The programs usually require some amount of work experience, with a few of them offering multiple levels of accreditation based on how many years of experience the individual appraiser has worked in the field. The appraiser will typically go through a certain amount of training, in the form of independent study, courses through the organization or classes offered through a third party. There is typically a certification process that involves peer review of a portfolio of business valuations that the appraiser seeking certification assembles. Following certification, there is usually a continuing education and membership requirement to keep the certification up to date.
Major Appraisal Accreditation Organizations
American Society of Appraisers (ASA)
The ASA has two levels of accreditation, the Accredited Member (AM) for those with two to five years of experience in the industry and the Accredited Senior Appraiser (also ASA) for an appraiser with over five years of experience. It's one of the longer-running certification programs in the country, started in 1981, and is one of the most highly-recognized programs in business valuation.
American Institute of Certified Public Accountants (AICPA)
A relative newcomer to the business valuation accreditation industry, the AICPA has a certification for business valuation specialists, the Accredited in Business Valuation designation (ABV). In existence since 1997, the certification requires that the company appraiser be a certified public accountant (CPA) before starting the process. Combined with the rigorous educational requirements and the more relaxed experience requirements which works well for a CPA who does business valuations on the side.
National Association of Business Certified Valuation Analysts (NACVA)
The NACVA has two different programs available for business appraisal certification, a Certified Valuation Analyst (CVA) and an Accredited Valuation Analyst (AVA) designation. The CVA certification was started in 1991, requiring a business degree or valid CPA license, provide documentation and references that demonstrate their experience and has options for alternatives to several of their requirements.
Institute of Business Appraisers (IBA)
As the oldest valuation certification program, the IBA Certified Business Appraiser (CBA) program is fairly standardized at this point. In existence since 1978, the program is fairly clearly laid out, consisting of a fairly standard assortment of classes, business appraisal reports, membership in the organization and exams. The program does offer fast-track options for those with other designations, making it easier for professionals to add to their repertoire more quickly.
With all the work that goes into becoming a certified business appraiser, it's easy to see why the business valuations they produce are so highly valued in financial, legal and insurance circles.