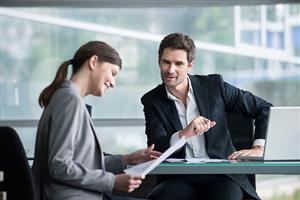 When your business is thriving, it's easy to get caught up in the rapid pace of a successful business. But we've all seen situations where a very successful business suddenly failed because the managers and executives didn't know valuing a growing business was important to stave off problems that would show up down the road. How does the valuation of a company help your growing business remain successful? Here's a quick look at how business appraisals can be used to develop dynamic insights that assist comprehensive business planning.
Changing Values: How Valuing a Growing Business Helps Monitor Growth
A company valuation provides insight into your business' growth through a few different mechanisms. These mechanisms look at your business' internal values, comparisons to similar businesses and across the industry as a whole. Here's what the appraiser is looking at:
The Business Itself
Your business is unique in its own way. It has different practices than other businesses. You have specialized knowledge for getting the job done. A good business appraiser is aware of that and will look at your entire business. Because a professional appraiser only works on valuing businesses, they can tell you where you may not have enough cash in the business, too much of your assets tied up in equipment or whether the investment you're making is a great deal or a terrible risk because of the cash flow situation.
Comparison to Other Businesses
How does your seafood restaurant compare to others in the market? Because business valuation specialists spend their time valuing businesses, they can quickly see factors that you're not taking into account. How does your revenue and earnings stack up against similar companies?
Statistical Comparisons
A good part of this process is using ratios to compare your business growth to that of other businesses, both locally and across the country. They can be used to determine ROI on both assets and equity. They can also be used to calculate safety and liquidity, a current ratio, a quick ratio, debt to equity and sales versus working capital, along with others.
Industry-Wide Comparison
There's also a focus on the industry as a whole. Even if you're still selling oil pipeline, the oil industry may be going into a serious slump. That means you could be facing a cash flow and market crisis shortly. A good business appraiser will look at the industry as a whole and your part within it to help you project where your business will be going in the future.
As you can see, valuing a growing business gives you great insights into what you need to do to continue that growth curve. But don't use just any appraiser, make sure you're working with a certified business appraiser who has the experience to calculate a comprehensive business valuations for your business. Don't have one to work with who is familiar with your industry and experienced in the type of business appraisals you need done?