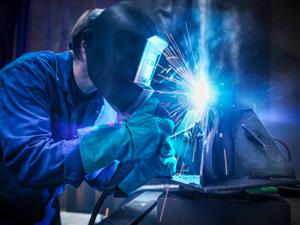 When it comes to valuation of a company, there can be little doubt that there are many different factors that come into play when determining the final value. But many businesses have different aspects that can drive the business valuations in different directions. One may have more focus on assets, while another has a strong value in branding and goodwill. One area of interest to those in manufacturing and fabrication is the calculations that go into valuing a fabrication company. Here are some details to get you started.
What drives the final figure when valuing a fabrication company?
There are a few basic factors that come into any company's balance sheet, including assets, liabilities and equity. But when your company does fabrication, it can be a little confusing knowing what emphasis to put on which factors. You could focus on assets, but that's not what makes your business unique. Assets include the value of your machinery, which can be expensive, but it's not the best route to take in determining value. After all, when you've spent years building your business, you want more from it than the sum of its parts, right?
Income is a common factor used in valuing fabrication companies, especially those that have made a name for themselves over the years. Income reflects customer loyalty, repeat business and stability. For that reason, many fabrication businesses will use an income-based approach to ensure they're getting something back from the projected future income of the business. This can take a couple approaches, however.
The third factor used in fabrication company valuation is market based. The market approach looks at comparable sales in the industry. If it is a hot market, your fabrication business will have comps that are selling at higher multiples. If it is week, you will see lower multiples.
As you can see, valuing a fabrication company can be a complex process involving many different aspects of your company. However, when it comes to business appraisals, the information and insights you gain into your company, your competitors and your industry can help you create real growth in your fabrication business. When it's time to have a business valuation completed on your fabrication company, make sure you work with a certified business valuation specialist who has experience valuing manufacturing and fabrication companies.