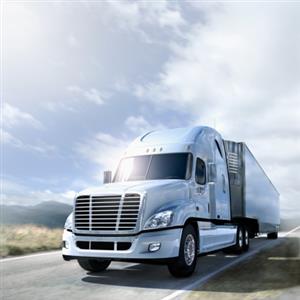 The trucking industry today is facing some serious challenges. Between hard-to-find labor, increased fuel costs and new government regulations, keeping your business running is more difficult than ever. Fortunately, a fleet trucking appraisal can help you make your company's operation more agile and flexible than ever before. Here's how you can leverage a fleet appraisal for your company's benefit.
Tough Roads Ahead: How a Fleet Trucking Appraisal Helps
When you run a logistics company, you have a very different set of concerns for your business than other companies may have. You have a significant amount of capital tied up in trucks, trailers and similar equipment. A lot of money goes into paying drivers well to get your freight moved. Bad dispatching decisions waste fuel, time and resources. Changes in government regulations make it difficult to keep up with the latest requirements for your industry. Many of these changes require additional investment in your drivers, your equipment and your business to make sure everything stays above board. This can require securing financial investors or a bank loan to make the needed changes.
However, the value of your business may not actually match up to the value that is in your accounting books. Depreciation tables may have certain assets, such as a long-running semi, fully depreciated while it's still in operation, building value for your company. Real estate assets may have appreciated in value since the time that you purchased them. If there is stronger demand for shipping services, your company's overall value may have increased higher than you may have expected. How do you account for these factors?
You could try to determine the value of all of the separate parts of your business, but that may still come up with an inaccurate figure. Why? The strength of the management team, the goodwill of the community or your company's reputation in the industry are all assets, but ones that are difficult to put a specific value on unless you've had a lot of training in how to calculate those values. These intangible assets can often add up to a significant portion of your company's overall value.
The easiest way to calculate your company's value is to leave it in the hands of a professional business valuation specialist. These specialists have been trained in calculating both the tangible portions of your business - physical assets such as semis, real estate and equipment - as well as the intangible assets, such as brand value, goodwill and reputation. Accredited business valuation specialists use tested methodologies and calculations to determine the overall value of your business, calculations and methodologies that have been tested over the years in a wide range of real-world situations, such as courts, insurance claims, bank loans and tax appeals.
By having a fleet trucking appraisal performed on your business, you can determine what your company is worth, allowing you to then use that estimated value to grow your business, invest in new technology or retain exceptional drivers as trainers. The best way to determine this value is by having it calculated by an accredited business valuation specialist. This ensures that the appraiser is using standardized methodologies that will hold up well to strong scrutiny, whether you need that information for financial, legal, tax or insurance purposes.