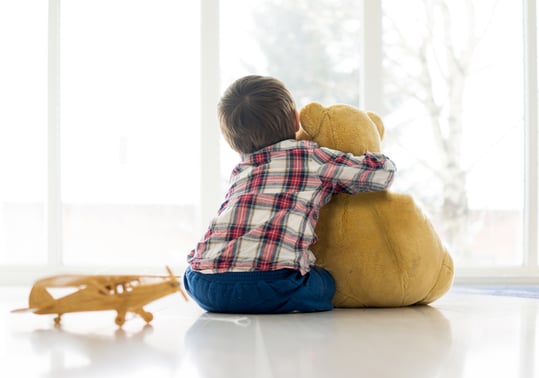 When you run a preschool or daycare, business valuation may be the furthest thing from your mind. Why does it matter when your days are full of sticky fingers, happy faces and crayon drawings? To protect the future of that business and those children, a child care business valuation can provide a wide range of insights and information that can impact your business. Here's a quick look at some of the many reasons why having a business valuation performed on your daycare, preschool or other child care facility is vitally important to keep it in successful operation.
Why is Child Care Business Valuation Important to Your Facility?
Consider your child care business. Whether you have a few dozen or a few hundred children at your facility, you have a vested interest in making sure that they are taken care of, for their families and for their future. You run background checks on new employees. You have safeguards in place to prevent abductions, abuse or other tragedies. But are you protecting your business as carefully as you're protecting the children that are under your care?
Your business provides a valuable service to the community and the families you serve. What would happen to those families if your business failed? What would happen to the children that you care for? As the families scramble for a new place for their kids to stay while they're at work or school, they may not have the ability to choose a child care facility that is as careful, considerate or responsible as yours is. What care will those children receive in those facilities? How will the care that they receive - or not receive - impact their families and their futures? As you can see, protecting your business is important to not only you and your employees, but those families and children as well.
When you have a business valuation performed on your child care facility, you can get the information you need to protect your business. You'll gain a number of insights into where your company is strong and where it's weak. This allows you to continue to keep up the strong areas of your business while building up the weak areas. It provides you with solid values on your child care facility's worth, so that you can carry sufficient insurance in case of a fire, disaster or other situation that shuts you down for any period of time. Having sufficient insurance and a solid valuation report means that you can quickly make a claim and get back into business again.
Though it can be difficult to see the reason for a child care business valuation initially, the insights that are provided by it will help you grow your business, allowing you to help more families and children as they explore their world and learn about it. However, not all business appraisals are the same. Working with a certified business valuation specialist means that you'll receive a calculated value that is independent of any outside interests, which will hold up well in a wide range of circumstances, including financial, legal, insurance and tax circles. When hiring a business appraiser, make sure to take the time to determine whether they are certified or not, to ensure that your investment is a solid one.