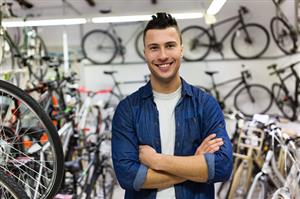 When you're getting ready to wind up your professional life, a common question is "How do I sell my business to maximize my profits?" It's a tough question, with many factors feeding into the final figure you receive for the sale of your business. But by following the steps we've listed below, it's much easier to make sure your company sells for an excellent price and helps secure your financial future, whether for retirement, a new venture or to save for other goals down the road.
How to I make the most profit when I sell my business?
Start early. Trying to rush the sale of your business means you're going into the process ill prepared to provide paperwork for potential sellers, you won't know the weak points of your business and you won't be able to negotiate from a point of power because you know exactly how much your business is worth. Take your time to get everything completed before you start the sale process.
Get your paperwork in order before getting the valuation of a company. You'll need to get your accounting up to date, gather three to five years of tax returns or financial statements and make sure any other regulatory paperwork has been completed and filed. It's much easier to get everything together at this point instead of trying to find it after you have an interested buyer looking at your company.
Get a business appraisal completed early in the process. Because a business appraisal allows you to see your company's overall condition, you can use it to determine where you are strong - great selling points for your buyers - and where you are weak and need improvement.
Use the company valuation to strengthen your company's weak areas. Now that you know where the weak areas are in your company, take corrective action. Take care of any issues that could cause problems with your sale and go from there.
List your company with a business intermediary, if needed. Your company valuation will give you a strong backing for your asking price.
Use your business valuations to negotiate the sale from a point of strength. Once you have a solid buyer and a couple backups lined up, you can negotiate for a higher price because the business valuation backs it up.
Close the sale. Your business valuation helps your buyer get the financing they need to quickly close the sale and get you your money from the proceeds.
Talk with a finance expert to keep as much of your money as possible. They can advise you about investments, avoiding tax issues and can help you preserve your profits.
Spend time helping transition your business over to the new owner. This also helps build your business value to the buyer.
Now that you know how to maximize profits when you decide, "It's time to sell my business," it's time to start taking action. Plan on having a business valuation performed at the earliest opportunity, work through the process and get ready to make a profit off your business. If you still need to set up business appraisals to get your sale process started, why not contact the highly-trained professional appraisers at Business Valuation Specialists. We're happy to help you make the most of your business sale.