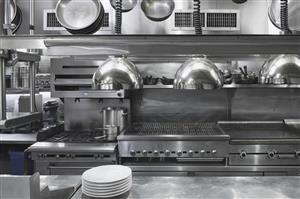 When you're in the restaurant business, it can seem as though your hard work doesn't always amount to much. But how much should you get for your hard work when it's time to sell your business? One option that will provide you with both a solid price and insights into how to improve that figure can be found when valuing a restaurant. Here's how it helps you get ahead.
Ready to sell? How valuing a restaurant gets you the right price
When you're trying to determine a fair selling price for your restaurant, it can be really tough. Should you base your price on a restaurant that just sold in a neighboring town? Should you try to talk to a real estate agent to figure out a price? Should you just add up the assets you have and ask for that as your asking price? Unfortunately, these options usually won't provide you with an accurate selling price for your company. Why not? Let's take a look.
Basing your selling price on a restaurant in a neighboring town assumes several thing. First, it assumes that your business is of comparable value to that business, while you may have very different assets. Secondly, restaurant value can often be affected by location, so that location may be worse or better than yours. Thirdly, if you have a better or worse reputation in the community, that will affect the overall value of your business. Lastly, you have no idea how that restaurant came up with or negotiated their selling price.
Using the selling price recommended by a real estate agent has issues as well. A real estate agent is typically paid based on a commission, which means they get a percentage of the final sale. That means they'll want to sell your business for as much money as they can manage, no matter how long it takes to make it happen. What if you want to just get out of the business and move on to your next venture or retirement? You don't want to wait on the real estate agent's pocketbook to make that happen.
Adding up the assets of your business won't give you an accurate figure either. Why? It doesn't include the value of your business' location, goodwill in the community, market share or similar aspects that often makes your business worth much more than simply the sum of its parts. A good business appraiser can look at your business from the smallest aspect of operations to the grand picture in the community at large to develop a price that fits not only your assets, reputation and hard work, but also the current market conditions and how quickly you'd like to sell.
When you get a quality business appraisal, you can get a lot more than simply valuing a restaurant, you can learn how to build on your investment to get the best possible outcome. But don't forget to use a certified business valuation specialist for the process.