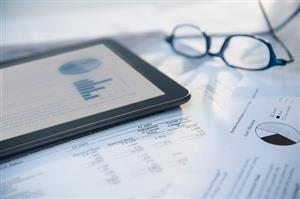 Whether you're a seasoned pro at having your business appraised or are just considering having your first business valuation performed, there are any number of terms that show up during the process that can be confusing. One of those is market approach. Used to define the type of calculations that are used in determining the value of a business, this approach uses a range of information from publicly traded companies to provide a baseline which is then adjusted to your company's specific situation. Here's a quick look at this type of valuation approach and the key aspects you need to understand to get the most out of it.
Keys to Understanding the Market Approach in Business Valuations
Based on the principle of substitution, market approaches to valuation uses a recently sold similar public company and bases the final value of the appraised company against the public company's sale price. The business appraiser identified a good match, then compares the businesses to calculate your company's value as an equally desirable business from the aspect of ownership or investment.
There are several common methods used to determine business value using this approach. The Guideline Public Company Method, which looks across the board at all the aspects of a publicly traded company that has recently sold, then adjusts those aspects to match the company that is being valued.
The Multiple of Discretionary Earnings Method uses discretionary earnings as the yardstick against which the company to be valued is compared. It uses privately held companies versus public companies as the businesses are usually smaller in size.
The Gross Revenue Multiple Method takes a look at a company's gross revenues to determine value. This allows business owners to receive the benefit of future business income at the time of sale, an excellent option for retirees who are getting out of a lifelong business or an entrepreneur who is ready to move on. Like the Multiple of Discretionary Earnings Method it uses privately held companies versus public companies as the businesses are usually smaller in size.
Generally speaking, market approaches are used most commonly when a company has been closely held for a number of years providing a guide for determining that value overall.
By understanding the key aspects of how market approach valuation works in a business appraisal, you can have a much better grasp of how your company's value is being calculated and what it means to your business. If you're ready to have a business appraisal performed, remember to only work with a certified business valuation specialist. This helps to ensure that the valuation report you receive is based on solid methodologies and accepted practices, giving you the best possible value for your investment.