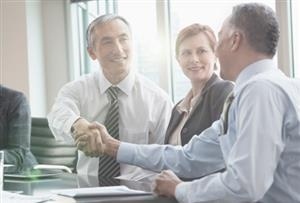 Whether you're a first-time business owner or a multi-company veteran, going through the process of setting up a business loan can be truly nerve-wracking. Fortunately, when you use business valuations for SBA loans, you're helping provide solid evidence of your company's value. Why? Let's take a look.
How can you use business valuations for SBA loans?
Though there are many circumstances under which you can qualify for an SBA loan without a business valuation, the 2008 market crash and ensuing government regulations tightened up many of these options. But in what circumstances may you be required to get a valuation?
Any 7(a) guaranteed loan will require a business valuation to be performed.
Refinancing debt that was originally used to handle a change in ownership may require an appraisal.
The buyer and seller are closely related, such as a family member or business partner, to ensure the value is correctly stated.
If a significant portion of the business' asset is tied up in real estate, as the value may not hold if the property value falls.
When the amount being financed is greater than $250,000 beyond the appraised value of real estate.
But beyond the requirement of having a business valuation performed to help secure your SBA loan, there are many other reasons why it's just a good idea. A business valuation provides you with a solid point to negotiate from if you're buying or selling a company. It validates the asking price you're presenting to either a prospective buyer or to your loan officer. This verification of value also provides you with a basis for an insurance claim if your business suffers from a natural disaster, fire or similar crisis.
Another area where this type of information comes in handy is in your initial bookkeeping when you purchase a company. When you receive a business valuation report, you can then use it to allocate value to your different assets, allowing you to determine your depreciation schedule and similar areas of interest for your accounting purposes.
Speaking of accounting, do you know how the company has performed in the past? Part of the process for income-based appraisals involves taking a good, hard look at the business' income. Is it regular or irregular? Should the cost you're paying represent several years of slow-burning market building or the phenomenal sales it's seeing right now? An experienced, certified business valuation specialist can help determine which of these approaches are appropriate in your circumstances and that will be reflected in the report they create.
What about if you're considering buying into a partnership? A business valuation provides strong documentation of the company's performance and your expected benefit from that past performance into the future. It looks at a wide range of factors and can help you figure out where your prospective company is strong and where it is weak. This allows you to quickly make changes that will create strong returns on your investment.
By using business valuations for SBA loans, you're ensuring that your prospective business is not only a good investment, you're backing it up with solid proof on the matter. But before you go with just any business valuation firm, make sure that they are certified and have experience with similar companies in your area. Why? The certification process ensures your business appraiser knows the best methodologies to apply to your specific situation.