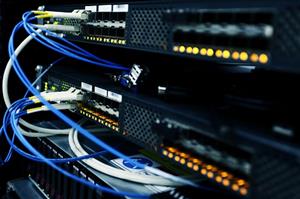 When your business takes place over the internet, your company often follows the newest trends. The push for digitization and the power of disruption in the market due to new business models and new opportunities that would have been difficult to track down previously have many business owners concerned about their business' future. Fortunately, valuing an internet business can actually help you prepare to go through the digitization process successfully. Here's more information to help get you started.
Going digital: How valuing an internet business helps you digitize
Today's largest lodging company doesn't actually own any real estate. The biggest sellers of music in today's world don't own any music. But with Airbnb and the Apple store leading the way to new business models and taking advantage of opportunities caused by market disruption, what does that mean to your internet business?
As you work through digitizing your business, it's important that you know where your company is strong and where it is weak. Though you could guess at these areas, hiring a business appraiser to determine these issues is often more helpful, because they work in the field and know what businesses are undertaking to succeed in today's changing world.
Many business owners make the mistake of trying to figure out the value of a company based on similar businesses that have sold in the past. Unfortunately, this can be a bad choice as it does not take into consideration any number of aspects that can impact that final value. Is your competitor in a better location or have access to more reliable servers? This can drastically impact value. Are you known for mind-blowing innovation that puts you several steps ahead of the competition or are you creating the same basic product all your competitors are producing? This directly impacts the overall value as well with regards to future earnings projections.
A certified business appraiser takes a solid look at where you're making money and where you're losing it. They'll compare your company to others in the industry, helping you figure out where you stand in terms of market share, estimated overall value and the strength of innovation in your business. Instead of having to guess based on market figures and general trends, you'll get the information from a highly trained individual who has strong experience looking at companies just like yours.
Because an internet business is already focused on technology, it's easy to get caught up in the excitement of digitization. Many businesses have thrown significant amounts of money at digitization firms without understanding how the results of those changes will impact their business. When you've gone through the process of getting a business appraisal, you'll receive the insights into how the business responds to particular problems and how that impacts your overall business value.
Though digitization and disruption are causing serious new concerns for business owners, knowing where your business is strong and where it is weak gives you an advantage over your competition. By valuing an internet business, you can gain strong insights into how your business operates internally and make changes that can help ensure your overall success during digitization. All you need to do is set up an appointment to have your business appraised to gain the knowledge you need to successfully steer your business through the process.