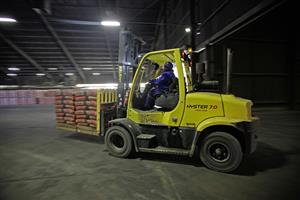 When you operate an industrial company, you face unique challenges and benchmarks compared to other businesses. Overhead, fluctuating supply and commodity costs, labor issues, specialty machinery and production requirements - it can be a real challenge to keep your business operating profitably. But how do those differences translate into the valuation of a company? Here is some insight into industrial business valuations and how they're different from other business appraisals:
Common differences in valuing an industrial company
Manufacturing companies are often valued using a methodology that focuses on assets or income potential. But there are a few different areas to consider instead of simply adding a few figures together.
Assets that produce income must be identified, because industrial companies have a lot of equity tied up in assets. Equipment that must be specially tooled or specific requirements for operation may have additional costs and lower equity. Beyond material assets, what about intellectual property and brand goodwill that have been developed over the years? What about plant capacity that is not being used fully? Those assets can also provide a generous amount of equity that is not being considered in many situations.
At the same time, prospective capacity and production doesn't guarantee income. This requires a fine touch on the part of the company valuation specialist, to determine what a likely future income would be without overstating things. Is your company adding innovation and upgrades to your products? If you aren't, obsolescence can quickly reduce potential income.
Have there been sales forecasts made in the past? If they fell short of the forecasted expectation, they will need adjustment to better represent future income. This can include removing accounts receivable that are far out on the aging report and are expected to be uncollectible. Is the inventory current or does it need adjustment to reflect current market conditions? What kind of transaction are you preparing for? This last one will make a great deal of difference on your final valuation, as a company that is solvent but facing a divorce has a very different process than one that is going into a solid expansion phase.
What about liabilities? Is your accounts payable up to date with all payroll and taxes accounted for? Are there any outstanding loans that need to be repaid? What about the cost of complying with regulatory agencies? Though this may seem a bit intensive for businesses that have not had business valuation services performed in the past, they provide a more realistic look at the numbers and whether the business is operating at a sustainable level.
What is the market doing as a whole? Are suppliers expected to remain stable and at the current cost forecasts? Are there more than one supplier available for those materials? What about the industry? Is there still a demand for that product and is the company's reputation for innovation part of its brand goodwill? All these factors will play into how successful a business will be well into the future and will help the appraiser determine the right method for valuation.
By getting a valuation of your industrial company, you're helping to ensure it will remain successful down the road.