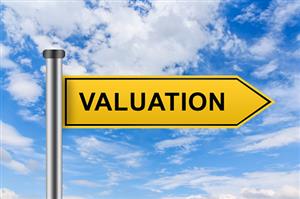 One of the biggest questions when an owner realizes they need to discover the valuation of their company is what is business valuation? Because it can seem a confusing set of terms and processes, business valuations are one of the least understood tools available to a business owner or executive. We'll explore what business valuations are, why they are important to your business and what to look for in a good valuation firm.
What is Business Valuation?
In its simplest format, business valuation is the process that determines the value of a company. It's the same as an appraisal. But beyond the most basic concept, business valuation, when done correctly, can tell you any number of things about your business and whether particular actions are a good idea at this time or if they should be put off until some issues are resolved.
Business valuation is used in sale or merger negotiations, to argue taxes with more accurate values, to obtain financing for an expansion or new direction for a company or as legal proof of value in court cases. These reasons aren't unique to the United States. Business valuation also takes place in other countries around the world for most of the same reasons.
Why is Business Valuation Important?
Business appraisals are important because they help you make good decisions for the future of your company. If you're considering selling your business, do you know what it's worth? Is the new market you're considering entering a good risk for your company at this time? Where is your company weak and needs improvement? All these questions can be answered with a quality business valuation.
Business valuations also help prove your company's value to other entities. If you have had a loss because of a fire or natural disaster, a business valuation shows what has been lost in terms of assets, potential sales, goodwill and similar concepts. If you have to get financing, it proves the value of based on a level of anticipated cash flow. It can stand up in a court of law, but only if it's done correctly.
What Should I Look for in a Qualified Business Appraisal Company?
Fly-by-night appraisal companies don't really provide any serious value. They show up, create a report and when they have a few complaints because their reports won't hold up to scrutiny, they disappear again. Obviously, that isn't what you need when you're spending good money to have a company valuation performed.
A qualified company valuation firm can provide references, is available for discussions by phone, and uses standardized methodologies to generate the business appraisal report. Their appraisers are certified by one of four accreditation organizations: the American Society of Appraisers, the American Institute of Certified Public Accountants, the National Association of Business Certified Valuation Analysts or the Institute of Business Appraisers. Because the appraisers have been through significant training to receive these certifications, they follow recognized methodology when preparing their reports, which will hold up well to scrutiny.
Now that you have a better idea of what business appraisals are, how they can help you with making wise business decisions and what a good valuation firm looks like, it's time to take action.