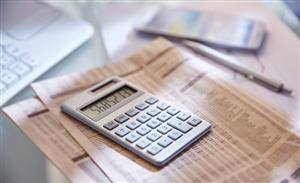 When you're looking at the valuation of a company, it's easy to get confused at all the different business valuation approaches. Which version of company valuation will work best for your business? You may have special circumstances that affects your business' value, issues with income to address, the possibility of selling off a business' assets at retirement or other considerations that come into play.
Lloyd McIntire of Northern Insulation in Minnesota ran into several issues at his retirement. His business was specialized - he was the only dedicated insulator in the northeastern quarter of the state. He had several people express interest in buying the business, but the deals always fell through. He finally spent several years slowly liquidating assets. A quality business valuation could have helped avoid this issue and allowed him to spend more time enjoying his retirement. Let's take a look at common business appraisal methods and which one will work best for your particular situation.
Income Approaches
Discounted Future Earnings generally looks at the present value of the business based on the future benefits the new owner will enjoy. It's typically used when there's an uneven cash flow either currently or forecasted in the future.
Capitalization of Earnings is a method based on your stable level of income or cash flow.
Market Approach
Direct Market Data Method is a valuation method based on the prices paid for very similar companies, specifically of a similar size and line of business. Statistics are developed from Pratt's Stats for similar businesses that have undergone private sales. The Market Value of Invested Capital (MVIC) is divided by discretionary earnings to determine a multiple or the MVIC divided by sales to determine a percentage. It's a great way to value your business since it is hard to argue the validity of actual transactions.
Asset Approach
The Adjusted Net Asset approach looks at the stated values of the company's assets and liabilities, then adjusts them to show the current fair market value. Book values are "accounting" numbers which may be too high or too low. Fair market valuations such as an equipment appraisal or real estate appraisal are solid ways to get these values.
Determining the valuation of a company is a complicated analysis that can vary strongly based on your company, its past performance and future projections. By having a comprehensive company valuation completed, you can get a better feel for what your company is worth.