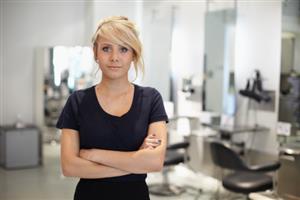 Business appraisals combine history, commerce, data, analytics, research, and specialized skills to determine a value for a particular company. If you're looking to buy a business, be it a coffee shop or a dental practice, it is important to determine how much the company is worth before you make an offer. Learn what to look for in a business appraiser to select a company valuations expert with confidence.
1. Qualifications
You wouldn't choose a lawyer who hadn't passed the bar. Neither should you choose a business appraiser who did not possess a relevant certification or accreditation.
We recommend selecting an appraiser that has been certified or accredited by the American Society of Appraisers, the American Institute of Certified Public Accountants, the National Association of Business Certified Valuation Analysts or the Institute of Business Appraisers.
Each of these institutions gives a slightly different qualification; what matters is that the appraiser can show updated credentials from one of these organizations.
2. Demonstrated experience in your niche
Appraisers specialize just like other professionals. You will want to narrow down your search by looking only at appraisers who are able to appraise businesses.
Once you have narrowed it down to business appraisers, search for those who understand your niche. Some appraisers have experience valuing machinery and equipment, others specialize in appraising food service businesses, and other specialize in evaluating personal care businesses.
You will get a better overall estimation of your company's value if you select an appraiser who regularly performs business valuations in your niche.
3. Use of accepted methodologies
Any appraiser performing company valuations will use a combination of methods to determine the value of the company. Methods used can include the market approach, income approach, or asset approach. Ask the appraiser how they will perform business valuation before hiring them, so that you know what to expect.
Any appraiser should be able to explain their chosen methodologies in plain English and tell you why they are using one methodology over another. Understanding the methods used helps you make sense of the appraised value, so it's critical that you be able to really understand what the appraiser is doing and why he or she is doing that. The appraiser should also be able to apply industry baseline "rules of thumb" instead of using a rule of thumb for one industry (like dental hygiene) in another (such as farming).
4. Familiarity with any specific needs
The appraisal process is different by industry and business size. A small business will have different concerns from a large one, and a global company will have different needs from a local firm. If you are selling your business, your goals may be different than if you are planning to auction business assets or preparing for a merger with another firm.
Check in with any appraiser about your specific needs before you hire them, so that you have confidence in the professional expertise of the person you've chosen.
By looking for an appraiser who meets these criteria, you will understand more about the company valuations process. You will also become comfortable with the appraisal process and connect with a specific appraiser. Having confidence in the process is key, whether you are planning to buy a business or hoping to sell yours.
Business Valuation Specialists provides business valuation services for a wide range of companies. We would be more than happy to speak with you about your appraisal needs.