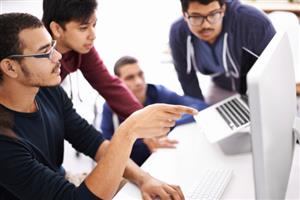 If you're been following our blog for a while, you know that we talk about different methods of company valuation or approaches to business appraisals. But how do business valuations go when they're being applied to a company with a unique business model? In recent years, we've seen everything from companies that are owned cooperatively, provide a certain amount of their sales to charitable organizations or mainly use independent contractors to provide global services from a comparably small office and website. In this post, we'll take a look at Uber, the car sharing service and how a business valuation would be performed on startups where the business is based on an idea and the company has no real track record.
Business Valuations for Unique Business Models
When a business valuation is performed, it's often based on existing figures, such as past income or the sale prices of similar companies. When a business model takes an approach that doesn't fit existing models, it can make the valuation process more difficult. One of the most important sources of information during this time is a good grasp of what exactly the company does. A company valuation of the car and transportation company Uber was originally at $6 billion based on the company being limited to urban areas as a car service.
Problems With the Uber Valuation
But someone more familiar with the company took the appraiser to task because the appraiser didn't have a good grasp of the company's potential. It was argued that the business was able to move out into the suburbs, provided logistics and transportation solutions in addition to car services and was developing global networking benefits with several other companies. After taking these expansions on the initial concept into account, the appraiser raised the valuation to $54 billion. How can there be that much difference between valuation? The business appraiser put up a form to allow other valuators to calculate their own value for Uber, and came up with values between under $1 billion to over $100 billion. These differences depend very strongly on how much information the valuator has available to document their methodology.
How Valuation Specialists Learn from the Uber Valuation
Though most of our customers are under $20 million in valuation, some of the same concepts apply as was used in the Uber valuation. Though a well-qualified valuation specialist knows what to look for in a company to provide a solid valuation for a company, there are some details that make the difference between an average valuation and an extremely accurate one. Knowing exactly what your business does, all the industries it intersects with and its potential for growth provides additional information when working with a company that has an unusual business model or details the business appraiser hasn't worked with in the past. By ensuring that you've provided the best possible information with the most detail available, you're more likely to receive a much more accurate valuation.
Whether you use a traditional or unique business model, getting the valuation of a company helps you avoid unnecessary risk or leaving money at the negotiating table in many different situations. If you need to have quality business valuations performed but haven't found the right company to get the job done, please contact us. At Business Valuation Specialists, we know a quality business valuation can mean the difference between expanding a successful company and closing the doors on a bankrupt business.