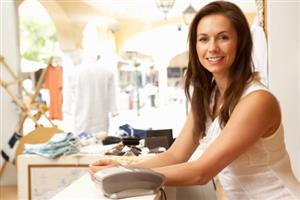 When it comes to determining the valuation of a company, whether it's for an upcoming sale or merger or business planning purposes, there's no doubt that you need small business valuation services that will get the job done accurately the first time. Let's take a look at considerations when you're selecting the right firm to handle your business appraisals:
6 Traits of Quality Small Business Valuation Services
They know how to valuate a business in different life cycle stages. The valuation of a business that is just starting up is very different than one that has been in successful operation for many years with a good reputation in the community. Good small business valuation services take that into account when determining the valuation of a business.
They're willing to stand behind their work. Company valuation services that provide a quality valuation not only records the methodology used to develop the business valuations, they will back up the accuracy of the valuation against scrutiny.
They're certfied business valuation specialists. Quality valuation firms will have Certified Valuation Analyst appraisers, which is issued by the National Association of Certified Valuators and Analysts or a certification from similar organizations. This certification means that the valuator has gone through rigorous training and are staying up to date with any changes that are happening in different industries or to appraisal practice as a whole.
They know how to apply a variety of approaches. Valuations can take different forms. A market approach is great for comparing to actual transactions. Income approaches take into account future income from the business and are often used in rapidly growing businesses.
They're available and ready to move quickly. There's nothing as annoying as working with a valuation company that thinks it's okay to keep you on hold for weeks or months on end. Good valuation firms know that you need the data they provide quickly so you can take advantage of market conditions before they pass.
They apply an integrated approach to your valuation and can provide value-added services. Having to work with a number of different businesses can be frustrating. Using a company that can work seamlessly with other business partners makes your job easier. Whatever industry your business is in, you need to be able to focus on what you do best - running your business. Companies that also have capabilities to offer certified machinery and equipment appraisals can also be a benefit to keep the valuation on track.
Though it's easy to have business valuation fall through the cracks in your to-do list, knowing what your business is worth and how to take advantage of market conditions is of vital importance to your overall bottom line. Working with a high-quality business valuation firm that understands small businesses helps your company grow.