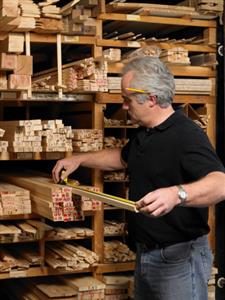 Though it makes sense to have a business valuation performed when you're selling your business to determine the asking price, there are so many more benefits you can receive from business appraisals. From estate planning to buying out a partner, we'll look at six benefits you may not have expected from hiring business appraisal services.
Knowing Your Business Financial Health
Business appraisal services perform a valuation of a company to help you determine its financial health. How? When you have fully-depreciated equipment in your business, you may no longer be claiming it as an asset, but it still provides collateral if needed for a loan to expand your business by boosting the asset side of your balance sheet. But beyond simple assets and liabilities, business valuations also look at where your business is going, providing forecasts of your business' future income to help you know where you're going.
Determining Where Your Business Needs to Be Improved
When you're considering selling your business or passing it to the next generation, you want it to be in the best possible situation before you reach that point. Instead of waiting until you want to sell your business, business appraisal services give you a good picture of your company valuation, allowing you to see where your business needs to be improved before you're ready to sell. This gives you a chance to boost your business' net worth by addressing areas where your business is lacking.
Negotiating a Sale or Merger Price
When you're ready to sell your business or merge it into another company, what's it worth? If you want to go to the negotiating table from a position of strength, you can get everything your business is worth. If you negotiate without knowing exactly what your business is worth, you can't negotiate for what you deserve.
Helping Develop an Exit Strategy
Many businesses, such as most restaurants, have a finite lifespan. How do you develop an exit strategy if you don't know where your business is going? A business valuation helps you determine what direction it's heading in and how long you can expect your business income to remain steady. By knowing where your business is heading, you can determine when to sell, change up your game or pass the flame to the next generation.
Buyout of a Partner or Divorce
You start a business with a partner or spouse with the best of intentions. But sometimes, along the road of life, those intentions go awry. How do you determine a fair and equitable buyout of a partner who is choosing to leave the company or when a divorce forces your hand? A proper valuation of a company allows you to know whether the offer you're being presented with is a good deal or needs to be negotiated to a fair buyout figure.
Tax Planning Options
There's a reason businesses all around the country hire professionals to file their taxes - it's an incomprehensible maze of figures, exceptions and allowances. When you have a business valuation completed, you get a good picture of where you need to invest to take advantage of tax breaks and where tax shelters and other options exist to better manage your business' tax burden to its smallest possible amount.
Though running a business is a complicated prospect, knowing how to steer your company into the best possible growth scenario doesn't have to be. Contact a qualified business appraisal service to find out what opportunities you've been missing.