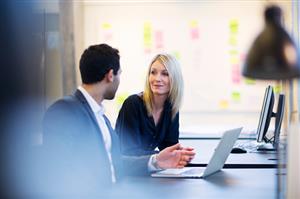 When you are facing a merger, you must figure out how much the business is worth in objective terms. Getting the valuation of a company can help you to establish a worth for the business so you can proceed with your acquisition or merger with confidence and knowledge. Explore the full benefits of getting a company valuation before an upcoming merger.
How a Valuation Can Help in a Merger
During a merger two parties who each have different stakes must come together into a new whole. To successfully do this, each party must have an accurate perception of the value of the business. Without this agreement, one party may feel like they have a stronger business than another and are thus entitled to more compensation. They may try to drive their price up to feel like they are coming out of the deal with the compensation they deserve, or undermine the other party with lowball offers. If unresolved, this financial tension can bleed over and affect the working relationships of these parties.
A business appraiser can review the business history, financial documents, assets and liabilities, and competition to come up with an independent and reliable company valuation. An appraiser can also talk through the valuation with all stakeholders so they fully understand the appraisal report. Appraisers usually specialize in particular areas, so it is important to select a business appraiser who is experienced at valuing companies like yours.
The merger process can be a tricky one to get right, as it involves bringing different parties with differing stakes to an agreement over company value. When all parties involved in the merger agree on the value of the company, then the entire merger process is easier.
If you anticipate seeking a merger, yet have not yet identified appropriate parties, an appraisal can help you look for suitable partners and provide them with the information they need to make an actionable decision on the merger process. Having the valuation of a company done ahead of time can actually save you time by helping you weed through interested candidates and decline mergers that are a poor fit.
When you receive the valuation, you can use it as a starting point for negotiations that will be fair to all parties. Protect your business assets by using a company value as a starting point for negotiations. When you are able to agree on a price for the business, the deal can successfully move into the next phase.
An appraisal can also help you to bring your expectations in line with reality by showing you an honest valuation of your company. While you can hope to sell your company for well over valuation price, the reality is you may have to settle for an offer that is close to the valuation of even slightly below it. Knowing the value of the company will help you make the decision that is in your best interests.
Company valuations give a snapshot of the business at a moment in time. Even if you have had a business appraisal done before, it is important to do one before a merger so the value established represents the current worth of the business. If you would like to schedule a business appraisal, we at Business Valuation Specialists would be happy to work with you to value your business. Contact us to learn more or schedule a business valuation.