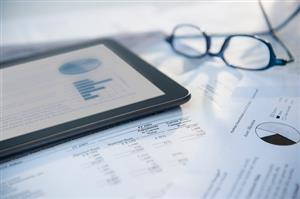 When you are looking at having the valuation of a company determined, business valuation services are one of the most common places to investigate having the business appraisals done. But how can you tell whether the business valuation services you're investigating are able to do the company valuation effectively , efficiently and accurately? Here are some tips on what to look for in quality business valuations companies:
What to look for in quality business valuation services
Certifications: Do the business appraisers have certifications from the American Society of Appraisers, American Institute of Certified Public Accountants, National Association of Business Certified Valuation Analysts or Institute of Business Appraisers? These accreditation organizations have been set up to ensure that business appraisals are being performed in a uniform fashion using the methodology that best applies to that situation.
Business History: How long has the company been in business? You don't want to trust your company valuation process and your company's private records to a company that may not know what they're doing or may expose your company's data to any number of outside interests. A company that has a proven track record can get the job done right without a lot of changes needing to be made. One exception is a newer company that has proven professionals with significant experience behind them, but even then, you should be aware of the potential risk.
References: Any service providing the valuation of a company should be able to provide you with references from satisfied clients. If the company is unable or unwilling to provide these references, it's probably because they have poor customer service or have unhappy clients.
An Appeal Process: What happens if you feel the company valuation provided is inaccurate or didn't use the correct information when calculating the valuation of a company? Because company appraisal can be a somewhat fluid process, most company appraisal services offer an appeal process to ensure that the business appraisal provided is an accurate representation of your company.
Knowledge of Several Approaches: Business appraisal is not a one-size-fits-all process. Depending on your specific needs, there may be a need for one of several different potential options when valuing your business. A quality business appraiser knows not only the several different approaches available, but will also know exactly which one provides the best possible fit for your company and exact situation.
Availability and Approachability: Though part of the process of hiring a professional business appraiser means trusting them to get the job done, that doesn't mean you shouldn't be able to speak with them on areas of concern. Is the company appraiser available for consultation? Just as important, do they seem approachable if there is a problem? An appraiser who isn't willing to help explain their approach will leave you confused and wondering how accurate the final report will be.
Now that you know what to look for, it's time for action.