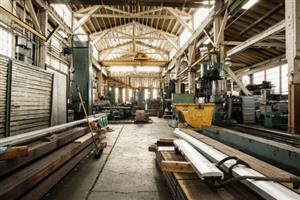 When you're running a business, it can seem really difficult to determine how to build growth into your company. One of the easiest ways to do this is by valuing an industrial company to determine where it's strong and weak, what insights you can pick up and similar aspects. A often ignored option, business valuations help you figure out where to improve, where to invest and which areas you're doing great in. Here's more information on the benefits of business appraisals when you need to get your company operating efficiently again.
Valuing an Industrial Company to Create Growth
May people are under the misconception that business appraisals are only for when you're buying or selling a business. They're often surprised at the depth of information provided in a business valuation report. Do you have multiple locations in similar areas that behave completely differently? Are you trying to figure out how to improve production or profitability? Are you wondering what your business is really worth, whether you're considering selling or not? These are all excellent reasons to have a business appraisal performed.
Many business owners rely too much on their tax accounting records. But tax accounting reflects standardized tables, figures and values. The only way to know whether your business is average or not is by having a business appraisal performed.
A business appraiser who has experience in the industry may be able to offer insights into not only why the business is underperforming, but may be able to tell you how to improve operations. They can make suggestions about how to draw a different crowd to that location to make up the difference.
Some business owners make the mistake of basing their business value on what similar businesses have sold for. While this is in fact one way to value a company, business owners often don't understand how the multiples work and apply them to the wrong numbers leading to an inaccurate assessment. They can be very far off using rules of thumbs or multiples heard at the country club. Differences in income or overhead can also make a big difference.
Speaking of income and overhead, a good business valuation specialist can tell you where your company excels, where it measures up and where it needs improvement. Maybe instead of taking a risk with that expansion, you really need to upgrade to more efficient equipment. It could be that your company provides phenomenal features in your products, but the market perception is that they don't last long. Any of these reasons can affect your bottom line.
By keeping these benefits in mind, you'll be able to very quickly use the valuation of a company to determine a smart course of action. If you need help valuing an industrial company, a certified business valuation specialist is the best way to go, as they use standardized methodologies in their reports.