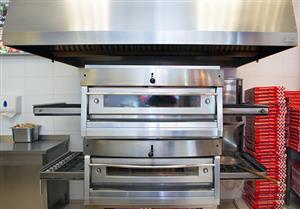 Whether your restaurant isn't doing as well as it used to or if you just want to take it in a new direction and don't know what will work, one way to gain those insights is by having a business appraisal performed. But what kind of information can you discover in the valuation of a company? What's the best way to have a company valuation performed on your restaurant? In this post, we'll discuss the ins and outs of business valuations as they pertain to the eatery industry and how you can use the information you gain to your business' benefit.
Valuing a Restaurant to Determine Your Direction
It could be that your business just isn't doing as well and you don't know why. Maybe you're considering changing to a different cuisine or theme and aren't certain exactly which concept would do best in your area. Perhaps you're getting ready to sell and aren't sure how to market your business' goodwill and reputation in the community. Whatever your situation is, getting a business appraisal is a great way to get a professional opinion about what you can expect in your restaurant.
A business appraisal specialist is trained to look at a variety of aspects in your business. If you've been losing business, is it because of competition or because your business has lost it's newness? A restaurant appraiser knows how to look at your financials to figure out which issue is causing the drain on your business financials. Would a change in theme or cuisine help boost sales or chase away your regular clientele? Instead of simply trying something and finding out later how badly it can impact your business, a business valuation specialist can help you think about specifics ahead of time.
When it's time to sell your business, what is it really worth to a buyer? If the locals are coming in because it's just the convenient place to go, a buyer may be very interested in purchasing your establishment. But if it's because you've spent years developing the perfect cuisine for the area and a strong reputation in the community, potential buyers may need the reassurance that you'll help with the transition to new ownership. Otherwise they may have concerns about whether the business will remain solvent.
By getting a business appraisal on your restaurant, you'll have access to the best possible insights into what will and won't work to get your business back in shape. If you're not currently working with a certified appraisal specialist for your business appraisals, you could be missing out on the quality insights such an appraisal can bring to your business