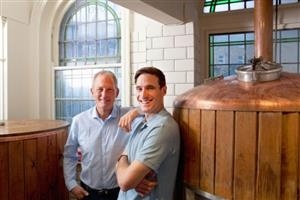 Whether you've put serious work into building a legacy for your children or are inheriting a business that has been passed down for generations, family businesses provide strong ties and require dedication from one generation to the next. That aspect of the business means that valuing a family owned business must be undertaken with a focus on the family, reputation in the community and many other facets to develop a true determination of business value. Here's a look at the differences that must be considered during the appraisal of a family business.
How valuing a family owned business is different than other business appraisals
Initially, differences in valuing the family business will depend strongly on the reason for the valuation. Is the business being sold to another family member? Will it be a gift to heirs? Are you trying to get ahead of potential estate tax issues that could arise? Is key personnel insurance being considered in case a particular individual dies or is incapacitated before the next generation can take over? There are many different reasons for getting a business appraisal which can impact the type of appraisal performed.
For many situations, fair market value is used to determine the business' value. This provides a fair distribution of the tax burden between the existing owner and the future owner of the business. It's also one of the most commonly-used approaches to valuing a business. However, in some situations, future income levels may be considered in a business that is currently growing. A good example of this is for key personnel insurance, where that individual is vital to the continued growth of the business. If that individual was incapacitated, it may cost the business future income, so it's important to own a policy that meets those future expectations.
Another area where a family business is different that a regular business is in community reputation and goodwill. Because a multi-generation business typically has some significant amount of history, it often has built significant goodwill in the community. The reputation that has been built over the decades and the existing consumer base will provide a new owner with a great deal of leverage as compared to a relative newcomer in the community. This reputation and goodwill must be taken into account during the valuation process to ensure the full value of the business is calculated.
Because family businesses are passed from one family member to the next, it's generally expected that the business will continue to see strong performance in the industry. When compared to the general uncertainty of a business that is being purchased by a stranger, family businesses are typically much more stable. Knowing that the business will stay within the family reassures customers and investors that past performance levels will be retained into the future, building confidence in the company and ensuring a promising tomorrow.
Valuing a family owned business requires a special skill set and knowledge so that the unique facets of that business are acknowledged during the process. A certified business appraiser has spent a significant amount of time being trained in aspects of company valuation using standardized methodologies in the process. If you're considering having a business appraisal completed on your family business, make sure your appraiser has certification and is experienced in appraising in family businesses.