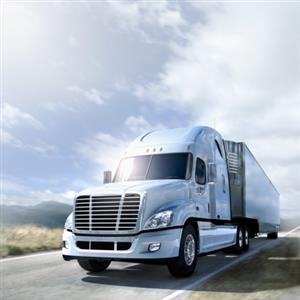 When you own or operate a trucking company, there's no doubt that you're working in an industry that is always evolving as time passes. Many owners and executives are regularly valuing a trucking company. Are you? If you are not having regular business valuations performed, you could be missing promising opportunities, could be unknowingly operating your company at a loss or may find your business in peril when you take advantage of what you thought was a great chance at the time. Here's why it's vital to have regular business appraisals performed on your company.
Roll On: What are the Benefits of Valuing a Trucking Company?
Avoid Serious Risk and Take Advantage of Opportunity
One of the biggest issues we see in companies who have not had a recent business appraisal is that they don't realize the risk their business is in. There are a wide range of factors in trucking that can seriously impact overhead and profitability. Assets can rapidly drop value while becoming more expensive to operate. Commodity prices change, making yesterday's sweet deal a costly proposition. Market changes require adaptation to respond to modern logistics in new ways. What shape is your company in? Accountants often focus on tax accounting for providing operational numbers. The problem with that is you may have equipment still in play that has been completely depreciated, but still has real value. A business appraiser focuses on what is, not what the tax code says.
Stay on Top of Fleet Changes
Why else do you need the valuation of a company to operate successfully? Changes in your fleet. If you purchased a yard full of shiny new Freightliners or Macks a few years ago, those trucks now have anywhere from a quarter to half a million miles on them, with an average yearly mileage of over 100,000 miles. Not only does this decrease their value, which any equipment appraiser can tell you, they also cost more to keep on the road. An aging fleet means you'll need to spend more on maintenance and repairs to keep your fleet rolling. This means you'll have lower profitability and higher overhead than when you first purchased the trucks. Even if you're doing rotational procurement of equipment, changes in the equipment can turn into changes in value as one type of truck has more problems as it ages or another decreased in value more quickly.
Sail Through Commodity Changes
Let's not forget the headache every fleet manager and trucking executive always has to deal with. Changing commodity prices automatically brings diesel prices to mind, but what about the rising costs of plastic for parts, higher engine oil change costs and even a higher cost of food for your drivers' dinner at a restaurant away from home. Nobody can accurately predict market changes. If they did, they'd be rich! But an experienced business appraiser may be able to spot trends in your company to help you sail through the tough times and take advantage of the good times.
By regularly valuing a trucking company, you can take advantage of favorable opportunities while avoiding risk.