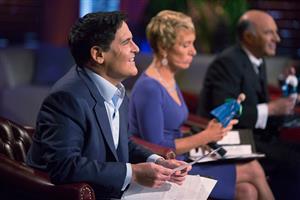 ABC's popular reality television show "Shark Tank" gives entrepreneurs and small business owners national exposure and hopefully, a deal with the "sharks." The panel of venture capitalists listen to presentations from enthusiastic entrepreneurs and small business owners. At the end of the pitch, the entrepreneur or small business owner asks the "sharks" to partner with them and investment money (share contacts, give guidance) in exchange for an equity share of their company. Some presentations or pitches are successful and result in a deal. Other pitches fail to inspire the "sharks" to invest. The chief reason why pitches fail is because the individuals making the pitches place unrealistic company valuations on their business.
Valuation of a Company
Whether you are trying to sell your company, raise capital, or just want to know what it is worth, it is important to remain objective throughout the company valuation process. That's right, it is a process and not something you can do off the top of your head. You need to keep good financial records and establish a price or worth based on what prospective buyers would pay for your business. Business appraisals take into account many factors beyond the balance sheet and income statement.
Historic sales, recent sales, and projected future sales
Industry average values and how you compare to your competitors
Length of time in business and potential to grow
Seasonality of your business
Goodwill built up over the years
Price Your Business to Sell but Don't Give it Away
A business valuation specialist plays a valuable role when an owner wants to sell a business. They can take the emotional attachment out of the equation and provide a realistic value for your business. You don't want to list your business for sale at either too high a price or too low of a price.
Sure, everyone wants to get as much as possible, but if you price your business too high, you will find few interested buyers and may have to wait a long time before it sells. Owners sometimes make the mistake of valuing old inventory at cost or not accounting for the depreciation of their business's assets. Your business may never sell until you lower the price to reflect a more realistic value.
Selling below market value is also a mistake. Owners may sell too low out of desperation or simply by not taking the time to get a business appraisal and find out the true value of their business. You may make a quick sale by pricing your business too low, but you are also leaving money on the table.
Don't list your business at too high or too low a price. Professional business valuations can give you the knowledge you need to find the "sweet spot" when you list your business for sale.
Know Your Company's Value Even if You Don't Want to Sell
Selling may be the most common reason for company valuations, but it is not the only reason. Knowing your company's value can give you a good idea of whether or not you will be able to get a loan from the bank. Obviously a business valued at $5 million presents less of a risk than a business valued at $50,000.
Another reason why it is a good idea to periodically get a company valuation is because it can tell you how well your company is really doing. If the valuation has not changed much from the previous valuation, it could be an indication that your company needs to make some changes. While the rate of growth slows down as companies mature, that should not equate to stagnant or lower business valuations.
Your accountant can figure out how much tax your company owes.Your bank has their own methods for approving loans. Only a business appraisal, by an expert in company valuation, can tell you what your business is really worth.