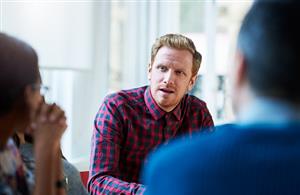 As the economy continues to recover, there's real opportunity for business growth just on the horizon. But how do you get ready for that eventual growth? One way to make sure your business is in a good situation to take advantage of any opportunities that come your way is by having a business evaluation performed. Calculated by a certified business valuation specialist, this gives you some strong insights into how your company is performing, where it's doing well and where it needs some serious work to be even more successful. Here's a glance at the kind of information you can discover during an evaluation.
Preparing for Growth: How Can a Business Evaluation Help You Grow?
Many businesses only look at the value of a business valuation when they're getting ready to sell, dissolve a partnership or pass their business on to the next generation. However, a business appraisal can be a valuable tool that gives you solid insights into your business' overall performance, especially in advance of making changes to take advantage of economic growth.
A valuation starts by looking at your company's financial statements. A qualified appraiser can probably tell you whether your overhead expenses look high, whether you're carrying too much debt, if you have too many non-paying customers or whether you have assets that are losing value quickly. This information tells you where you need to make improvements to your company to improve your bottom line. By getting these poor-performing areas of your business in line, it becomes much easier to take advantage of growth when it comes your way.
But what about the better-performing parts of your business? An appraisal catches these areas as well, such as exceptional customer service, amazing research and product development, solid industry leadership or a brand that is well known for its quality and reliability. These are aspects of your business that can be leveraged and grown to improve your company's profitability and market share. This allows you to develop these areas to ensure that you're gaining everything you can from them during times of potential economic growth.
How about the other areas of your business? How are you competing in the marketplace? The appraiser looks at these areas of your company as well, using the information available from other businesses to determine what your company is worth as a whole. When prepared by a certified business valuation specialist, this information in the form of a valuation report can be used to secure a business loan for new equipment, fight an unfair property tax assessment, change your insurance liability to only the amount you need, or even fight against a plaintiff who wants to take to to court and seems to think that your company is worth much more than it actually is.
When you have a business evaluation performed on your company, the insights that you gain allow you to make the necessary changes now before you need to worry about changes that will lead to more growth down the road. However, not every person who can come up with a value for a business can provide you with this level of insight into your company's operation. We recommend that you only work with a certified business valuation specialist to get the most value out of your investment.