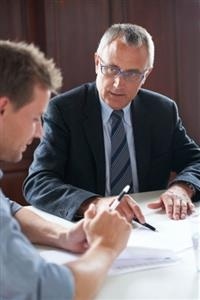 When you're preparing a business for sale, it's a difficult process. You look at your income over the past few years, how much other companies have sold for, potential interest in the company and similar issues, planning for the impact they can have on your overall expected sale price. But what if you could gain valuable insights into a wide range of strengths and weaknesses within your company, providing you with a significant opportunity to improve your company prior to putting it up for sale. This can lead to a much higher overall sale price. Here's how an appraisal can help you in this process.
How does a company appraisal help when preparing a business for sale?
There are a number of ways in which a company appraisal can be used to start developing a plan of action to ensure your company is ready before you start working through the sale process. In the initial stages, a business appraiser will look at your company's financial records. They'll be able to make adjustments to your bookkeeping entries, helping ensure that your financial statements are adjusted to reflect your company's actual income and expenses over a longer period of time.
Another way that you'll gain benefits from your company appraisal happens when the appraiser begins to look at your company's overall assets and liabilities. Has your real estate significantly increased in value since it was purchased for your company? Is your equipment valued accurately, or do you have assets that have been completely depreciated but still retain value, such as an older but dependable work truck or table saw that was expected to fail early on but continues to function well. They may be able to recommend options to improve your late accounts in your accounts receivable or similar solutions to help improve your liabilities.
What is your company worth in today's market? Though it's easy to guess based on other somewhat similar companies in the area or market, that may not provide you with an accurate picture of your company's true worth. Market-based appraisals look at similar companies but then adjust the value based on a wide range of aspects, including the total receipts and other factors. Your company may have significantly more goodwill or a better reputation in the community, which also has significant value that is often underappreciated by owners or executives. It may have areas in which it leads the industry or innovative new products that are regularly developed, providing a strong benefit to the new owner in terms of a strong brand name that will help ensure strong growth well into the future.
By knowing which aspects of your business are strong and which ones need to be improved, you can focus on improving the overall picture potential buyers will have of your business. Whether you've spent decades building your company or are simply preparing to sell a short-term investment, having a professional business valuation performed on it can help you vastly improve your overall profit from the sale. Make sure that you use a certified appraiser, as they will use standardized methodologies that will stand up well to scrutiny, ensuring that you have accurate information to make improvements to your company's bottom line prior to the sale.