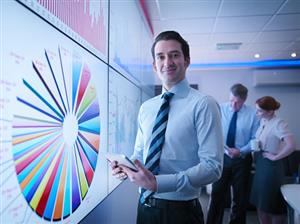 When you're in a professional field, you may have clients who provide a valuation of a business as part of their documentation for financial transactions or legal cases. But have you thought about how the valuation of a company holds up in terms of legal documentation? Business valuations are a complex process that is often poorly understood by those outside the company valuation field, so here's your guide to how properly qualified business valuation specialists document the valuation of a business using standardized methodology.
The Financial Field
When financial experts consider what a business may be worth, they look at a lot of different factors. Whether you're considering investing in a business directly or work at a financial institution offering business loans or cash-flow solutions, knowing exactly where a company stands financially helps you make better decisions in approving or denying funding. If you base your decision on the business' tax documents alone, you may be receiving a limited picture of the business' finances. As an example, tax documents require depreciation of an asset, often over a fixed period of time. But what if your prospect has purchased the best equipment for the business and maintains it impeccably? The equipment may have no value at the end of the depreciation period according to tax records, but may still be worth a great deal on the market. This creates a false lowering of the company's true financial prospects.
The Legal Sector
Where do business appraisals tie into the legal sector? In many court cases, the value of a business is called into account, whether it's for the settlement of an estate, a messy divorce or a liability lawsuit. Because certified business appraisers follow standardized methodology, their business valuations are usually taken at face value, helping you avoid hours of back and forth negotiating to a fair dollar figure.
Having a solid business appraisal documented helps make your job easier when your clients already have their documentation before anything major happens in their business lifecycle. Now that you know what a great tool business appraisals can be in documenting your clients' business concerns, you can recommend that they take action by getting a valuation of a business performed. At Business Valuation Specialists, we have many appraisers who have earned the Certified Valuation Analyst (CVA) designation provided through the National Association of Certified Valuators and Analysts (NACVA), which means they use well-documented, legal methodology. Contact us today for more details about our program and how we can help your clients protect their business interests.