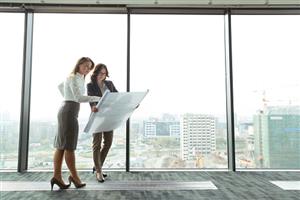 It's understood that when you're in business, you're taking a risk. Your flower van could be in an accident, your accountant could rob you blind or you could come across any number of similar situations. But what would happen if your business partner or another vital team member of your business passed away or was incapacitated and unable to work? Though the valuation of a company may not seem to have much in common with key person insurance, having that information helps prove what their contributions currently are to your business. Here's why.
Key Person Insurance: How a Business Valuation Helps Find Policy Value
Losing a key person isn't just about replacing them with a similarly skilled new hire. You're going to have to get that person through a learning curve, including additional education or training. Having the right policy value for your insurance helps ensure that your business will continue to flourish even through tough times. Replacing a key person is an in-depth process that can take several weeks or months to straighten out, during which time you may lose customers, need to sort out the differences and put new plans into effect.
Having coverage makes it much easier to get loans to cover your other business expenses. Coverage shows up as a debt, and because you're managing more money successfully through your business, your business' credit worthiness is boosted when you get insurance to cover your key personnel from loss, injury or illness. This, in turn, leaves you eligible for expansion, training and recruitment to ensure you're able to expand your business where needed or add new employees to replace those that have been lost.
Business valuations provide a solid value for your company and its particular needs at that point. Having business appraisals performed by a certified business appraiser, the appraiser knows exactly which appraisal method to put into use to ensure the best possible value for your company. How much insurance do you actually need on your business partner? Are you including incidentals such as a new paring pass, advertising on a job board or outsourcing work that doesn't meet your company's definition of key person replacement expenses?
Get a better grasp of what exactly your company is worth. Many business owners have a hard time coming up with an accurate picture of their company's bottom line. Because business values calculated by a business owner or manager are often based off of tax accounting records, it's important to understand what those figures represent - a lower figure that takes advantages of all possible tax credits while using a standardized depreciation sheet that may not accurately represent your company's real value. By comparison, an appraisal takes into account many different aspects of your business you may not have considered, such as favorable or unfavorable market conditions.
Key person insurance can go a long way towards helping your business back to its feet following a significant death or disability in your company. It helps fill the gaps while you search for new talent or raise existing talent to a new level.