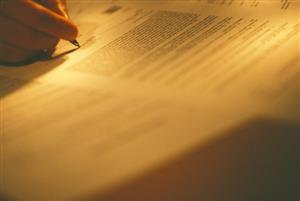 Though many companies don't have regular business valuations performed, a business appraisal is a great way to take a look at exactly where your company's financial situation is and how it can be improved. Valuation of a company provides vital details to help you decide whether a change or investment you're considering makes good sense and doesn't put your business in a risky financial situation. But is it worth the cost? Absolutely! Here's why:
Why it's worth having a business appraisal performed
Getting a professional company appraisal done on your business helps you know exactly what you have and don't have. By knowing what the bottom line is, you're putting yourself in a good situation if an opportunity comes along, if you need to negotiate a contract or otherwise make a major decision for your company. Here's why business appraisals make good sense:
Depreciation doesn't give you actual net worth. Your tax accountant may have depreciated your delivery van over five years, but if you're still using it ten years later, that's five years where that van's value doesn't show up on your business' net worth statements.
You're not sure that your tax assessment is accurate. How do you fight a bad assessment without knowing what your company is actually worth?
Your market is booming and your bottom line doesn't reflect it. If you'd been an oil equipment dealer a decade ago in Williston, North Dakota, your business may have not been much more than the local hardware store, but when oil was discovered, your business' market value may have skyrocketed.
You don't have a clear picture of your business' financial situation. Because you don't know all the conditions that can affect your business' value, you can't make wise business decisions and may put your business in a risky position based on poor financial information.
The situations where it's helpful to have a business appraisal
But when is the best time to have a business valuation performed? Here are some common situations:
Making an investment in a company. When you're considering putting funds into a company as an investment, you want to know that the information you have on the company is accurate to ensure your investment is safe.
Looking at expanding your business. If you need to finance a business expansion, you're more likely to get a favorable loan rate if you can prove the true net worth of your business and the collateral that backs those figures up.
Considering a merger or acquisition. It doesn't matter which side you're on in this situation, knowing what your company is worth going in gives you a stronger position at the bargaining table.
Selling or passing your company on to the next generation. Much like looking at mergers and acquisitions, knowing what your company is worth helps you get a fair price and documents the value for the new owner.
As you can see, having a business valuation performed on your company can help you determine its financial health. But what about the company that is performing the company appraisal? You'll want to find a company with a reputation for excellence and that uses Certified Valuation Analysts (CVA) through the National Association of Certified Valuators and Analysts (NACVA) to ensure they're using the best recognized methodology for the business appraisals being performed. Contact us today with any questions or to set up a business appraisal for your company.